There are lots of great things you and your team can do in Kitomba one. You can allow your team access to what they need to see and do for their role while setting up reasonable restrictions so that they can only see what is relevant for them. This includes appointments and targets.
You can set up Kitomba 1 so that staff members with an appointment column are able to see a list of their clients for either today, yesterday or tomorrow when they select the Clients tab.
These will show in order and include all the details they need for the client appointment.
Note: There is a Limited Access Level which will mean that staff are only able to see their own clients (all contact and important salon details will be hidden).
The business owner or manager will have visibility of all staff member's clients for the day.
1. If you've already got the staff member set up in Kitomba 1 go to the Settings tab and select Staff & Users from the left-hand column.

2. Select the staff member you would like to give access to and then select Yes for Can log in to Kitomba One.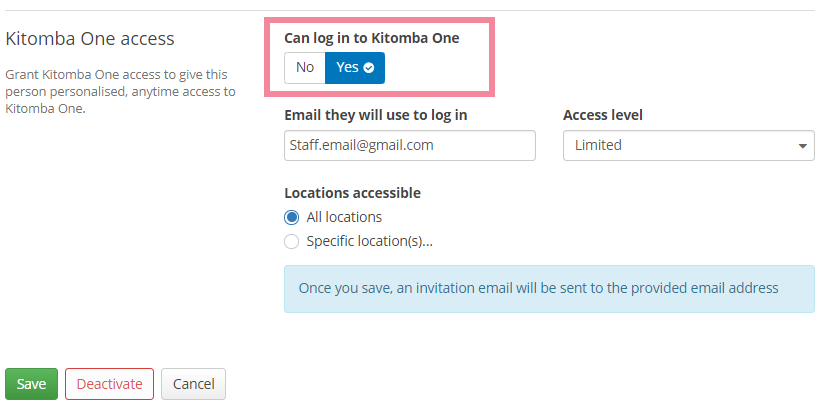 3. You will then have some fields that can be filled in or selected. Be sure to provide a valid email address that the staff member would use to log in.
4. Select the Access Level drop-down. This will provide the screen below. Set user access to Limited.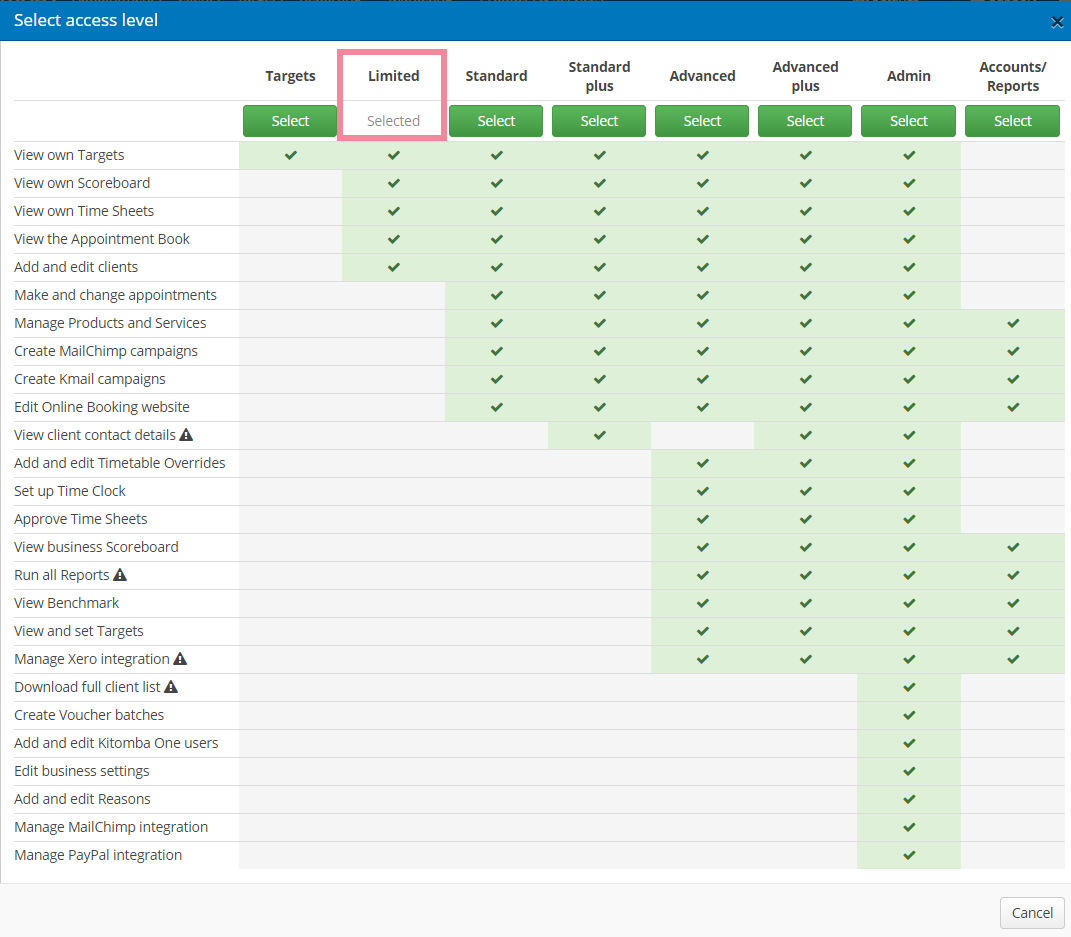 5. Select the Save button.
6. Your staff member will receive an invitation to the email address you provided. They will need to accept the invite in order to complete the signup process and log in.
7. When they log into Kitomba1 on their device through the Kitomba website and select clients tab they will see their daily client list.
This picture shows how someone with limited access will view the client list.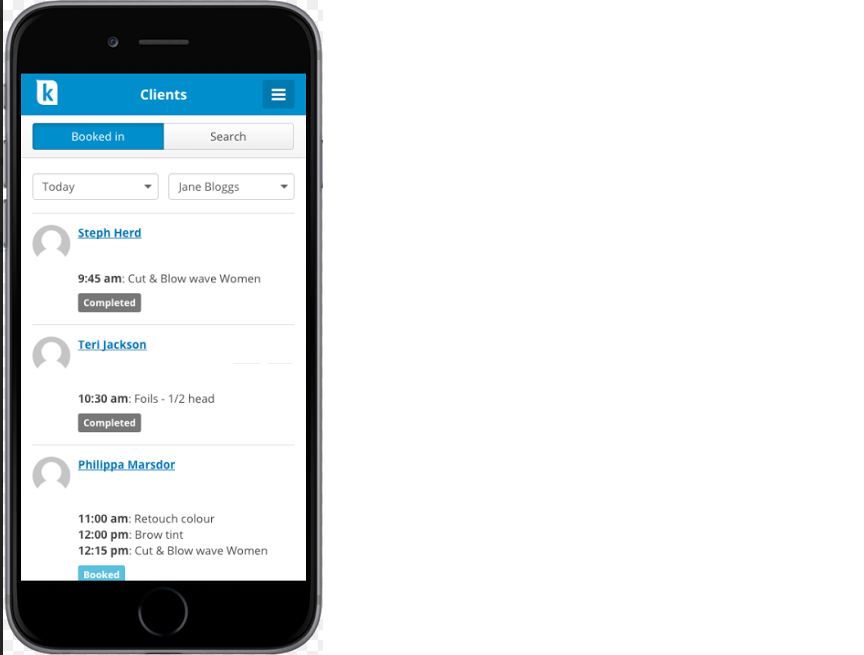 This picture shows how someone with access to their full client details will look.