Manage your staff rosters more quickly and efficiently with the rotas feature... you only need to create a standard Timetable once, save it as a Rota and then use it as many times as you wish for the relevant staff – for example:
Glenda & Sue might work mornings, so you create a morning Rota & Glenda & Sue use it.
If Bobby & Emma work evenings – they would both use an evening Rota,
Rota for all staff that work Monday to Friday, and another Rota for staff that work Tuesday through to Saturday. 
However you decide to set up your Rotas, you'll be thankful for the time and energy they save you! 
Set up Rotas
1. Go to the Admin Tab.

Click on Rotas.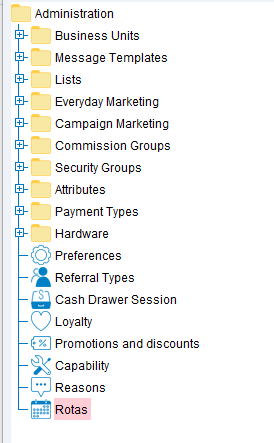 2. From here you will be able to create all of the salons different Rotas' and amend any existing rotas.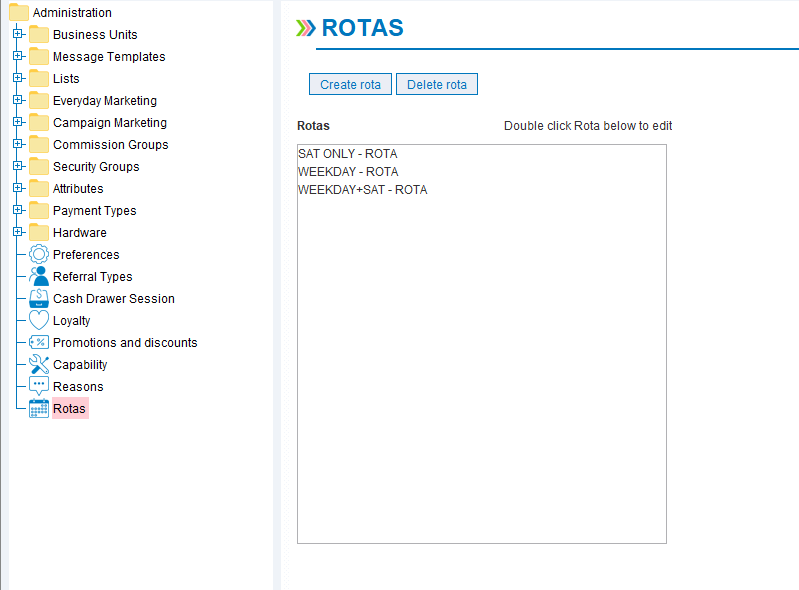 3. To make a new rota, click Create rota.
4. Add the name of Rota and start times, finish times, break times and whether it is a working day or not need to be inserted. Once you have finished click done.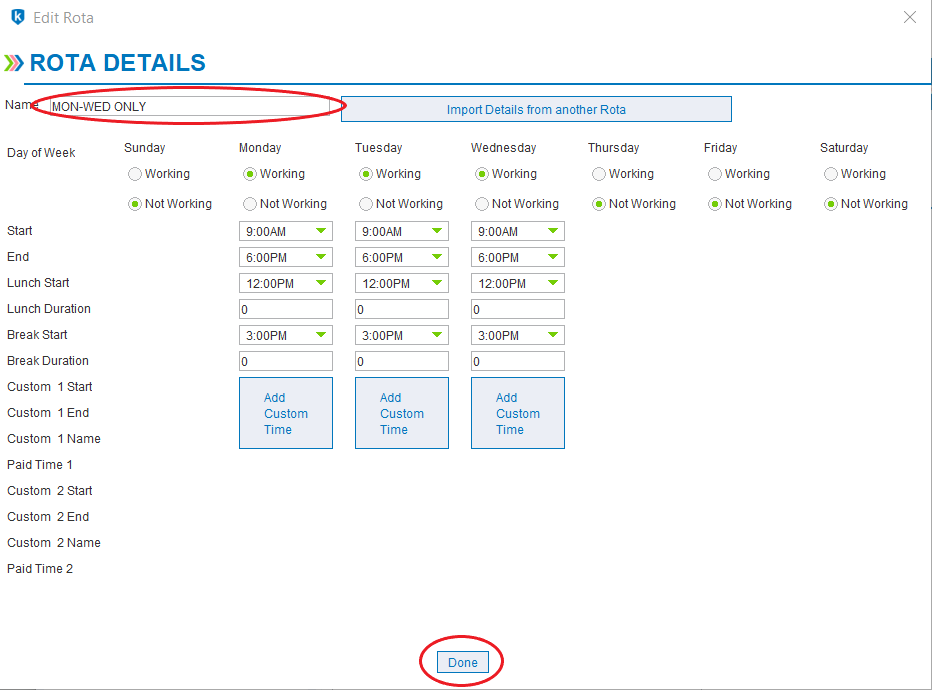 5. You need to make sure you Click save on the bottom right of the screen to save the rota.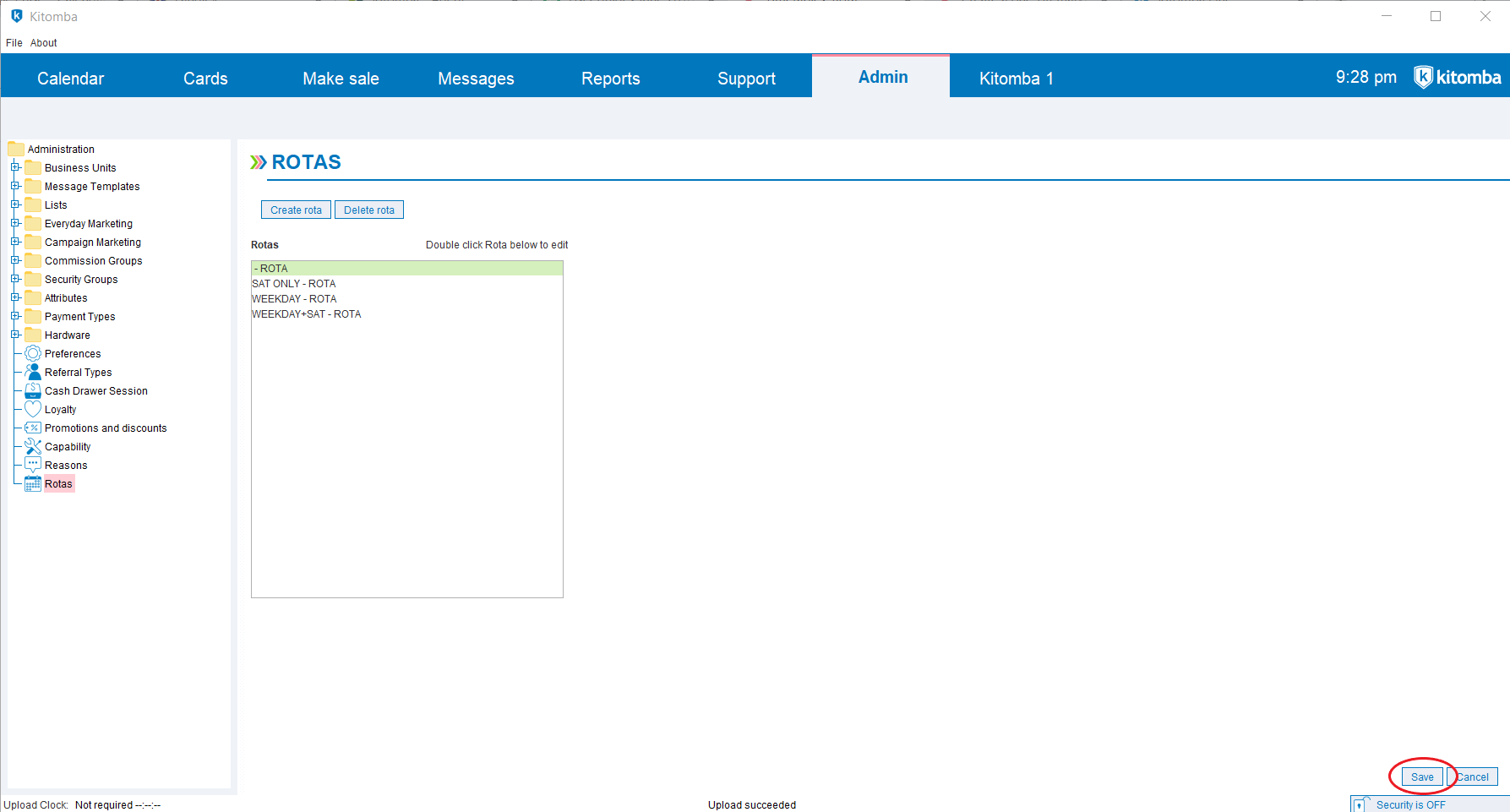 6. Once you have inputted your different rotas' you can to allocate these to your staff.
7. Select business units, select your business and the staff member you wish to add a rota to.

8. Select the timetable tab.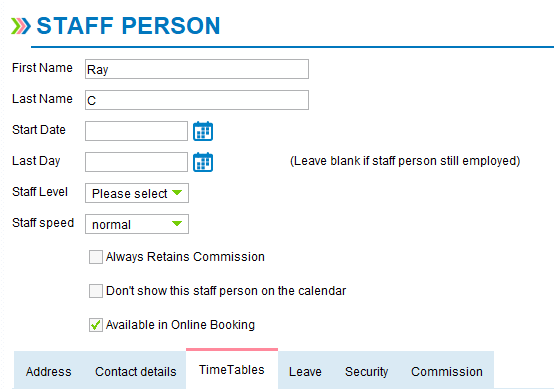 9. From here select the current time table and a new box will pop up for you. Click on drop down box to go through your pre-made Rotas' or if you wish you can create a one off rota. Then click OK.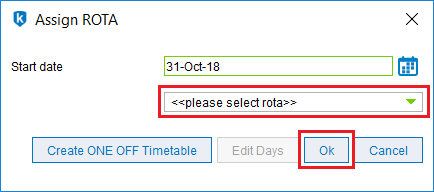 10. Select Save.