Currently this feature is available to a limited number of Kitomba customers only.
Set up Time Clock
Time Clock and Time Sheets allow you to get an accurate record of the hours your staff work and make running payroll easier.  
1. Open Kitomba 1 using the device you want to run Time Clock on and select Time Clock on the left hand menu.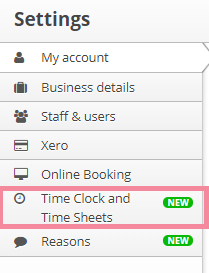 2. Select the Set up Time Clock button or the link https://apps.kitomba.com/timeclock.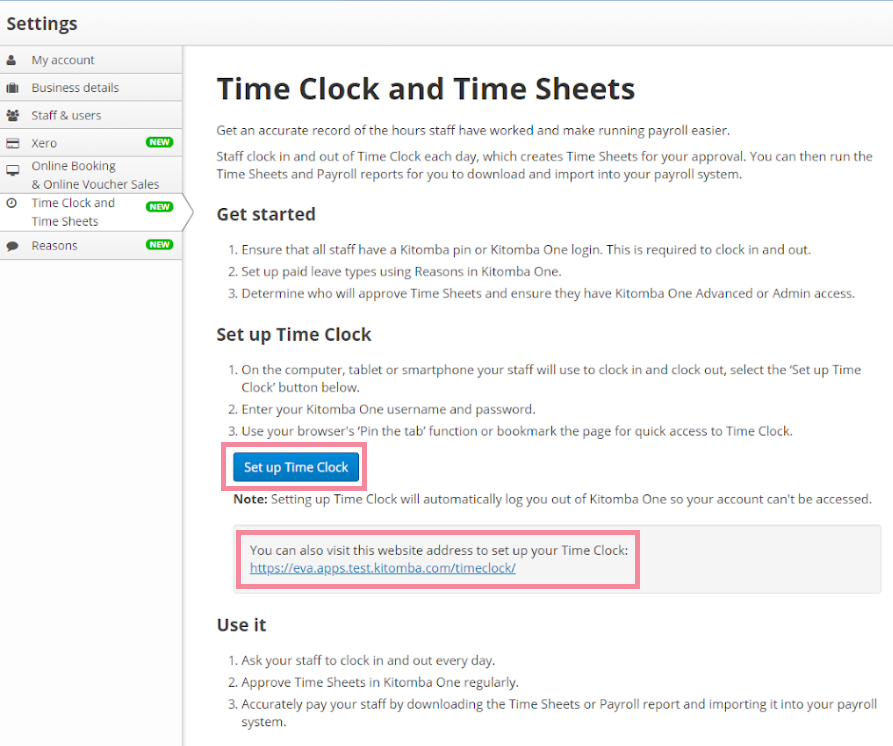 3. Enter your Kitomba or Kitomba 1 login details.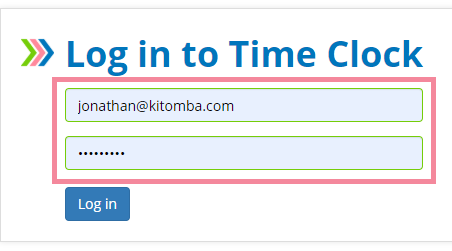 Note: Only users with Advanced access or higher are allowed to login to/setup Time Clock.
4. Select Continue. This completes the Time Clock setup and your staff will now be able to clock in and clock out

Notes:
You do not need to Log out everyday.
You can have Time Clock setup on more than one device at a location.
Check that the default 30 minute unpaid break time is relevant for your business.