How to check your own time sheet entries.
1. In Kitomba 1 select the Timesheets button in the menu at the top of the screen.


2. This will load an overview of your timesheet for the current week.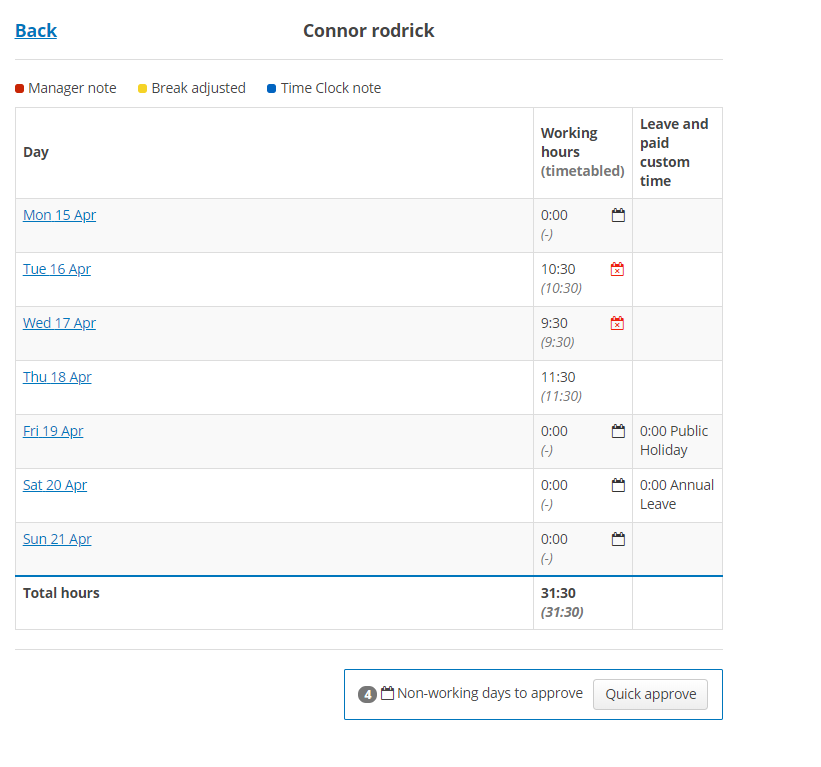 3. To see a detailed view of your working hours for a particular day, select the required day.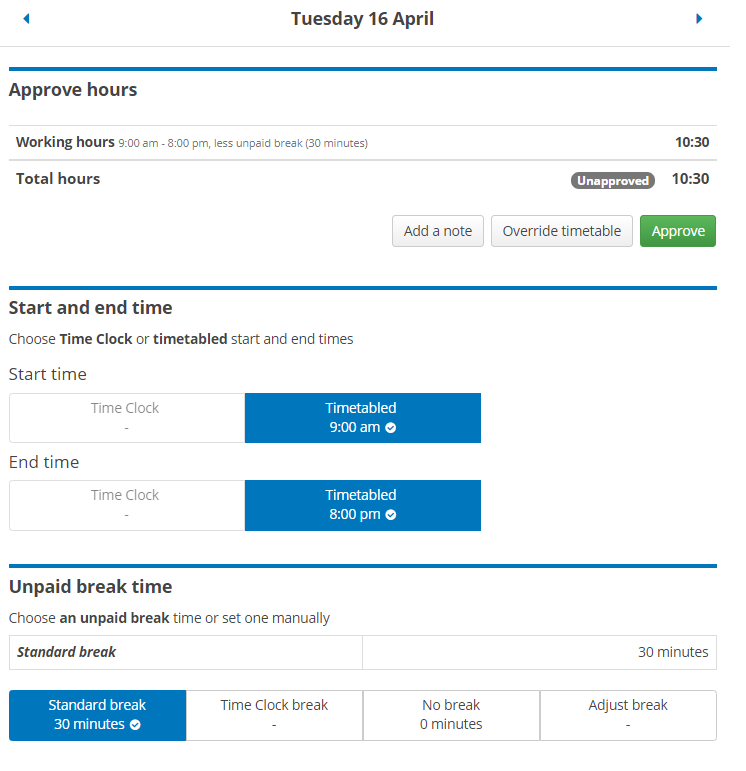 From this view you can see your timetabled hours, Time Clock hours, Time Clock notes, custom time, leave time, manager notes, approved hours and when and who approved them.

4. To see a timesheet for a different week, use the pay week selector.

5. If you work at multiple locations, you can use the location selector to see your timesheet at a different location.