This report shows all of your staff's hours and leave as well as their sales figures. It saves you time when calculating both hourly pay and commission.
The rows on this report are always grouped by staff payroll ID. This means that if a staff person works at multiple locations, their time sheet data across those locations will be combined into one row.
How to run the Payroll report
1. Go to Kitomba 1 and select the Reporting tab in the menu at the top of the screen.

2. Select the Reports tab and Payroll in the Staff section.

3. Choose the Date range you want to run the report for.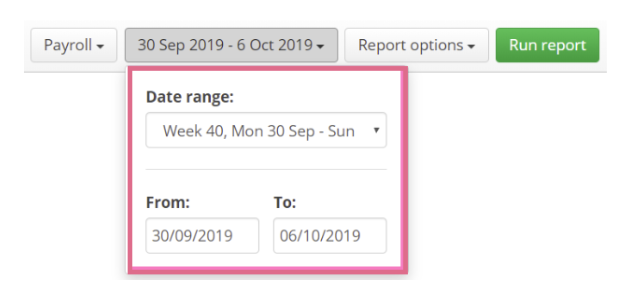 4. Choose whether you want to report hours worked on the weekend as a separate figure, this can be controlled from Report options.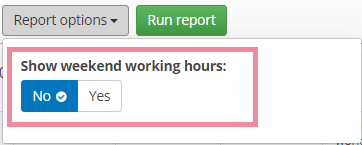 5. Choose whether you want to credit the sales of services to the staff person who did the work or the designated sales person. This too is controlled from Report options.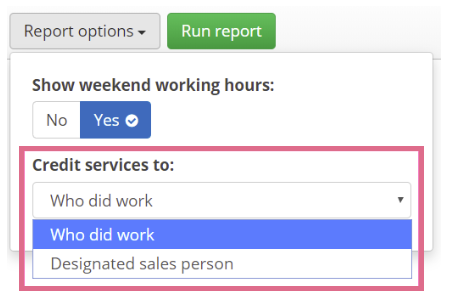 6. Select Run report.

Below is a sample of the report.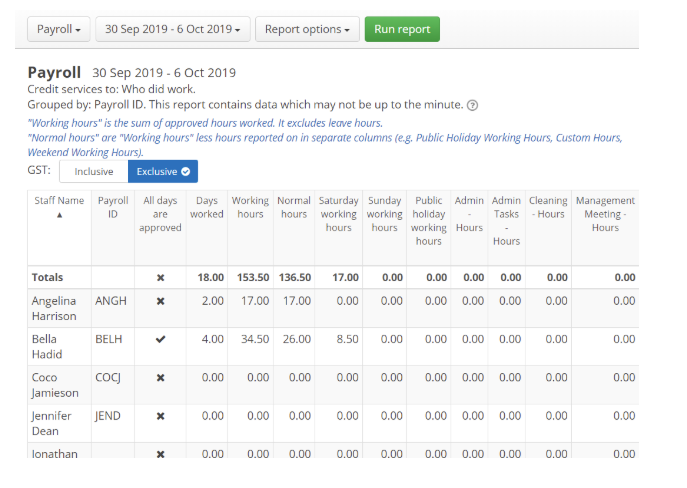 <<end>>