A Concession is when you provide your customers the opportunity to buy more than one service that can be used at a later time. This is usually at a reduced price than the normal service price.
To set this up in Kitomba go to the Services area in the Cards tab and select the service you wish to add the concession to.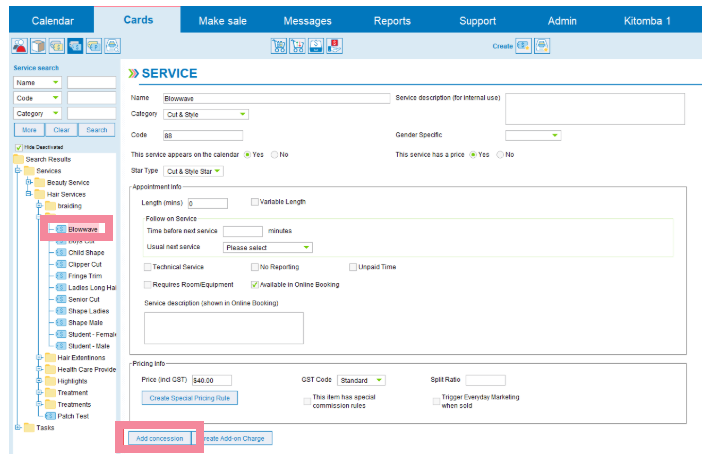 To create a new concession select the Add concession button and enter the details.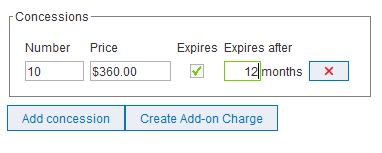 You can add in an expiry date or you leave the Expires tick box unticked if they want the concession to have no expiry.
You can add as many levels as you need.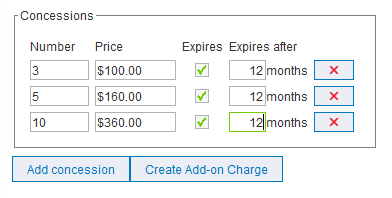 You can edit these by changing the details and select Save.