Concessions can be used for situations when you will sell services and/or products as a package.
For example: You have created a package for a hair cut and colour that has a shampoo included. Your client can purchase this package as a concession providing them with a set number of visits before thay have to pay again.
Add a Concession
1. In Kitomba 1 select Products and Services from the top navigation bar then Packages.

2. Select the +Add concessions button.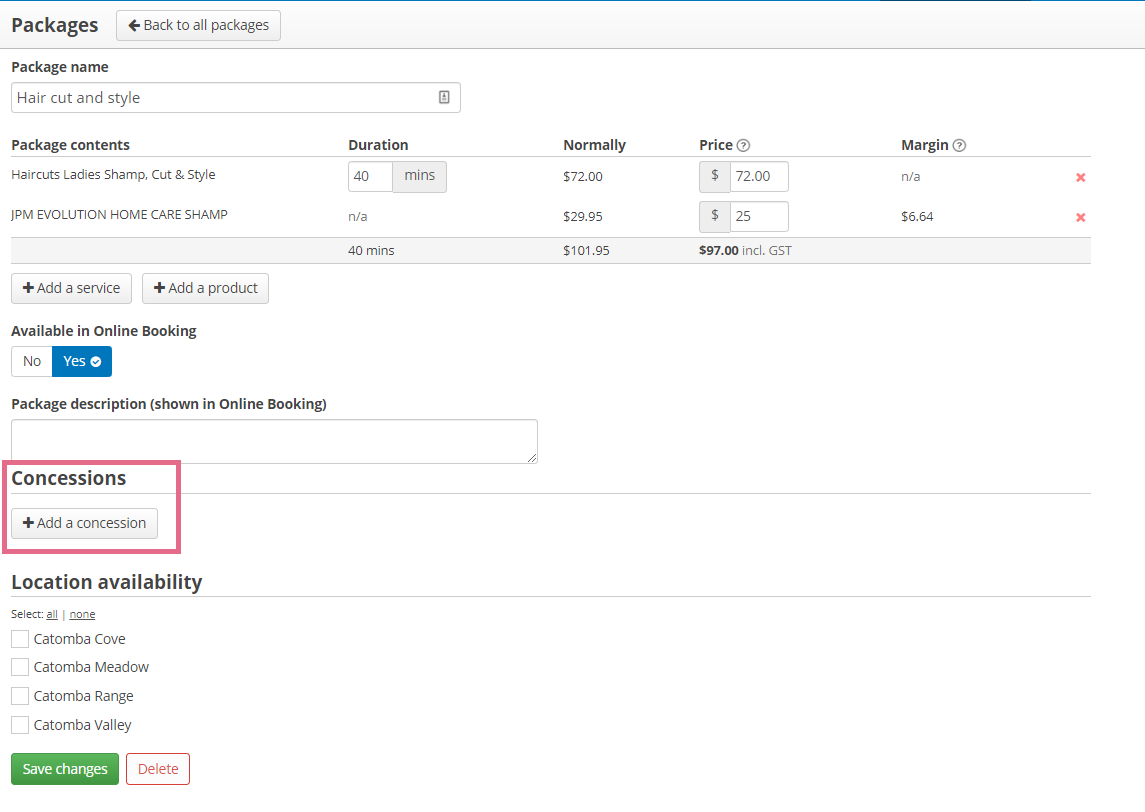 3. Enter in the details of the concession. In this example, we have a hair cut and colour package with shampoo that has a reduced price for 5 visits.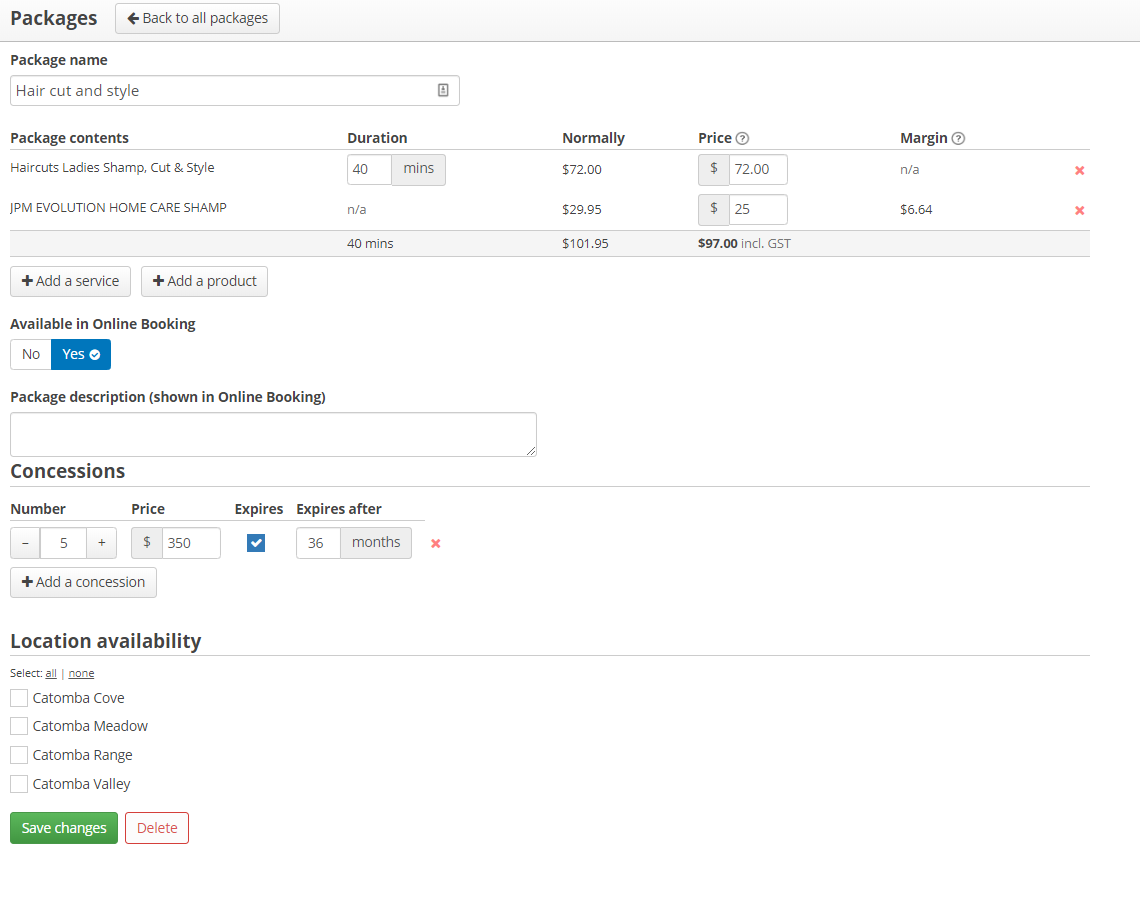 4. To make this available across your locations check the radio buttons under location availability and select Save changes.