How to sell a Concession where the customer is also redeeming one of the Services from the concession at the time. 
On the Invoice there will be a + Sell Concession Button when a concession is available for this service. This is a prompt for staff to offer a Concession sale to the customer.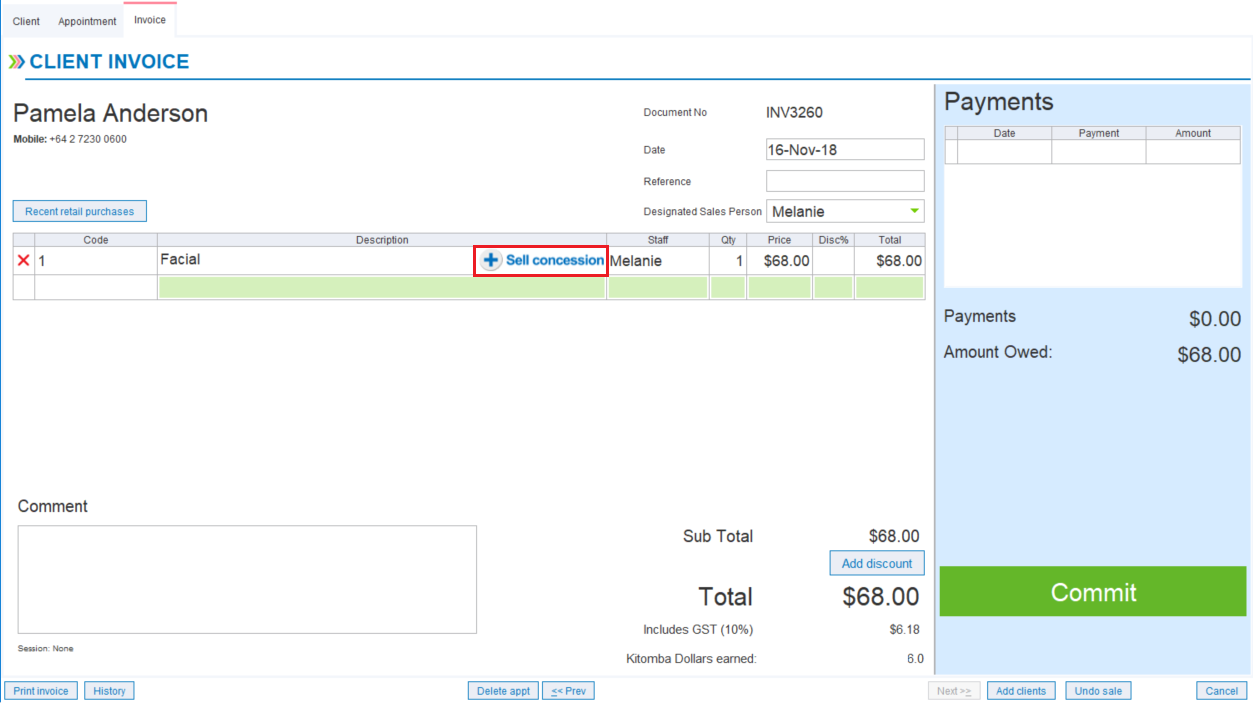 Note: The Sell concession button is only visible for services that have concessions available, and only if the customer being invoiced doesn't already have a concession for this particular service or package.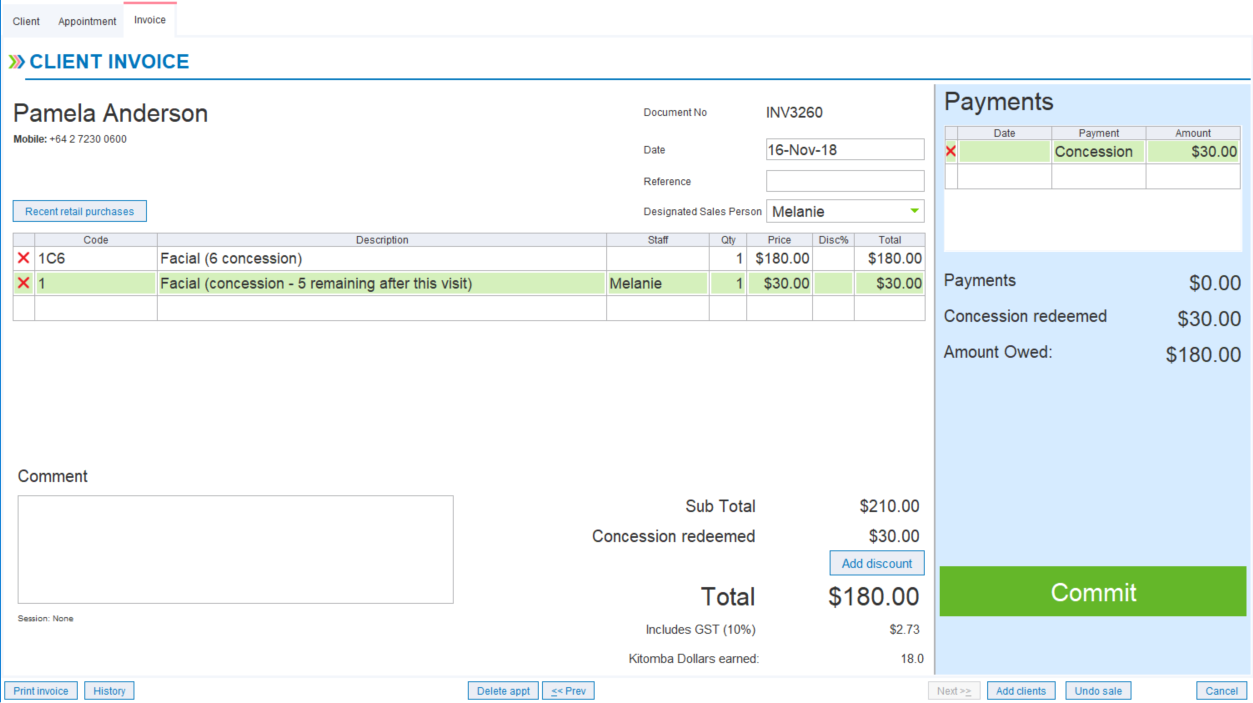 The Invoice will show the Concession and the service that is being redeemed. It will also show the number of concessions after this visit.
The Invoice will show the Sub Total for the invoice. This will include the visit being redeemed and the Total will show the total for the customer to pay. 
Take payment in the usual way.