You may want to present your Client with a written quote at the beginning of the appointment, during the consultation, so that they can see what they are booked in for and how much it will cost them.
1. Find the customer's appointment in the Kitomba Calendar
2. Right-click on the appointment and select Prep Sale from the menu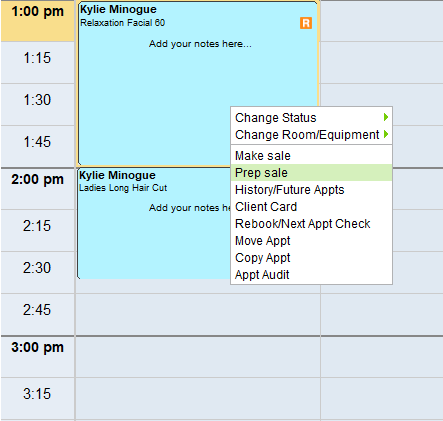 3. The Prep Sale screen will appear. It looks very similar to the invoice screen, but without a commit button or payment details.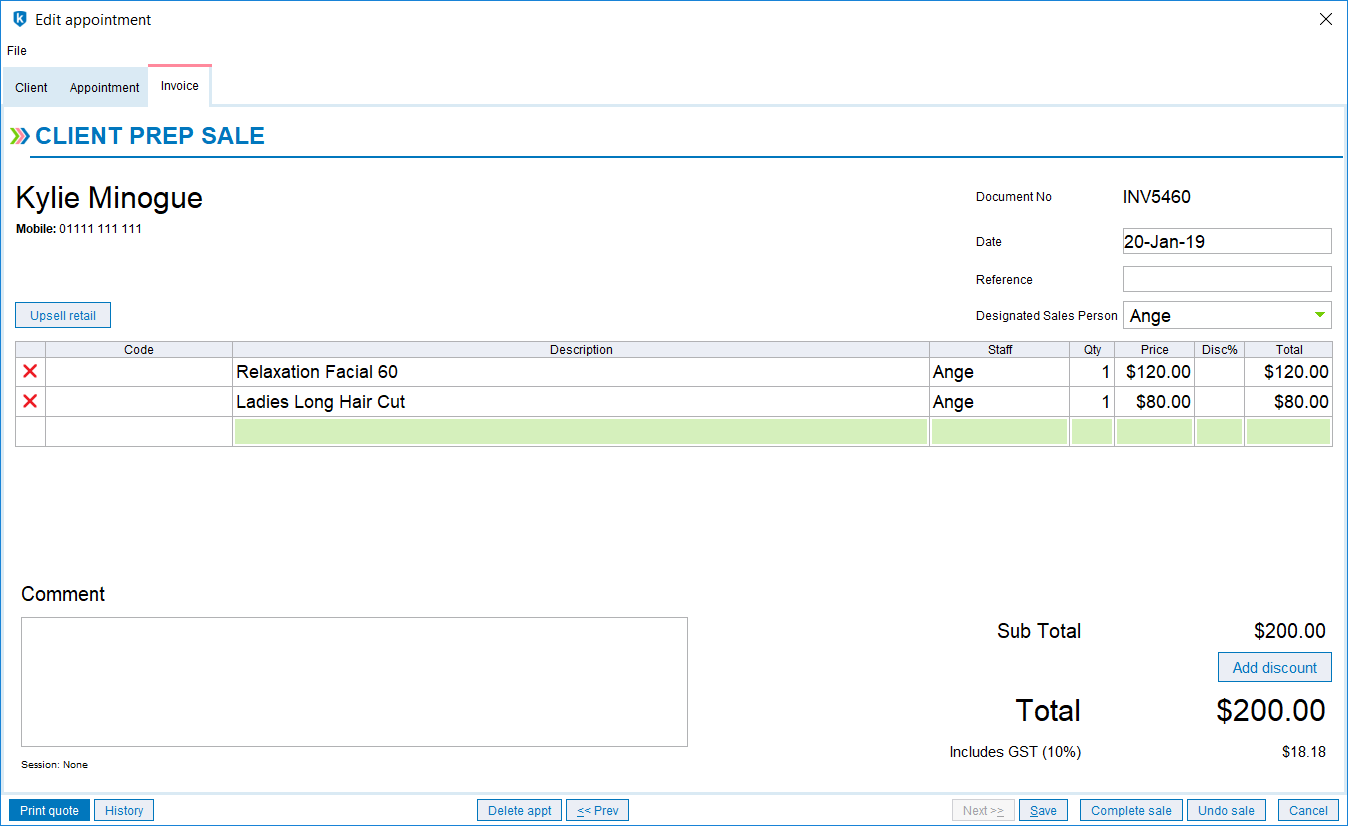 4. To print the quote for the customer, click Print Quote at the bottom left hand corner of the screen
5. Choose your printer from the box that pops up and click Print. This will print out the quote for your customer.
6. Click Save on the Prep Sale screen. This will close the screen.