Setting up the donation
1. Start your Kitomba and navigate to the Cards tab.
2. Select the Manage services icon.
3. Then select the Create a category icon.

4. Create a new category and give it a name (eg Donations). Ensure the Parent category is set to <<Top Level>> then select the save button.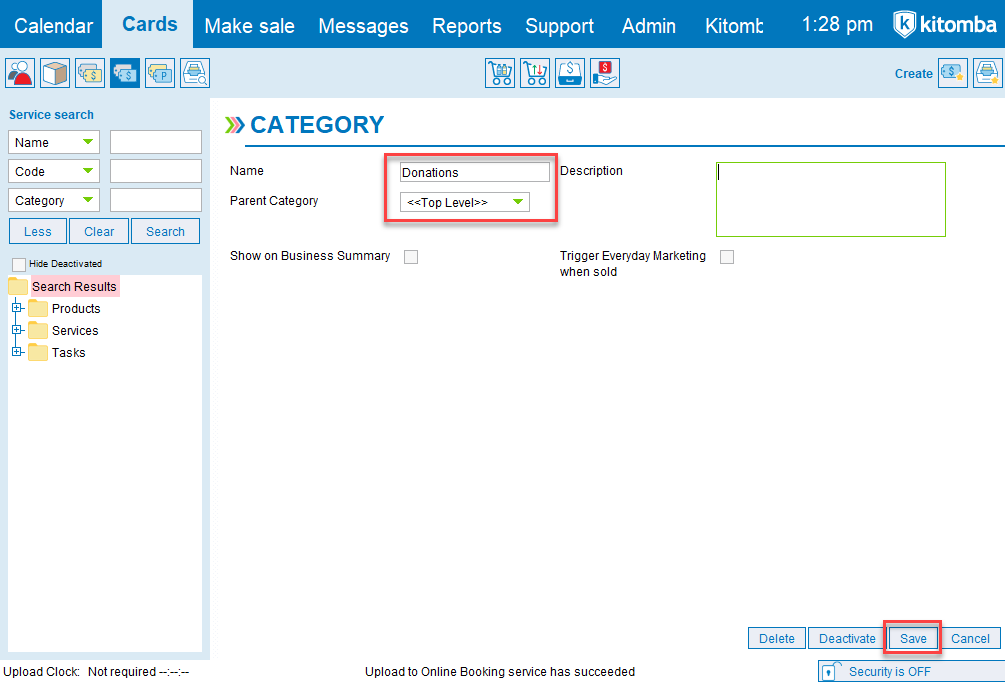 5. Create a new service in the new category you've just made by selecting the Create Service icon
6. Name your donation (eg - $2 donation)
7. Set the 'Service appears on the calendar' to 'No'.
8. Choose the donation price, i.e. $2.
9. Set GST code to Zero-rated.
10. Select the 'Save' button.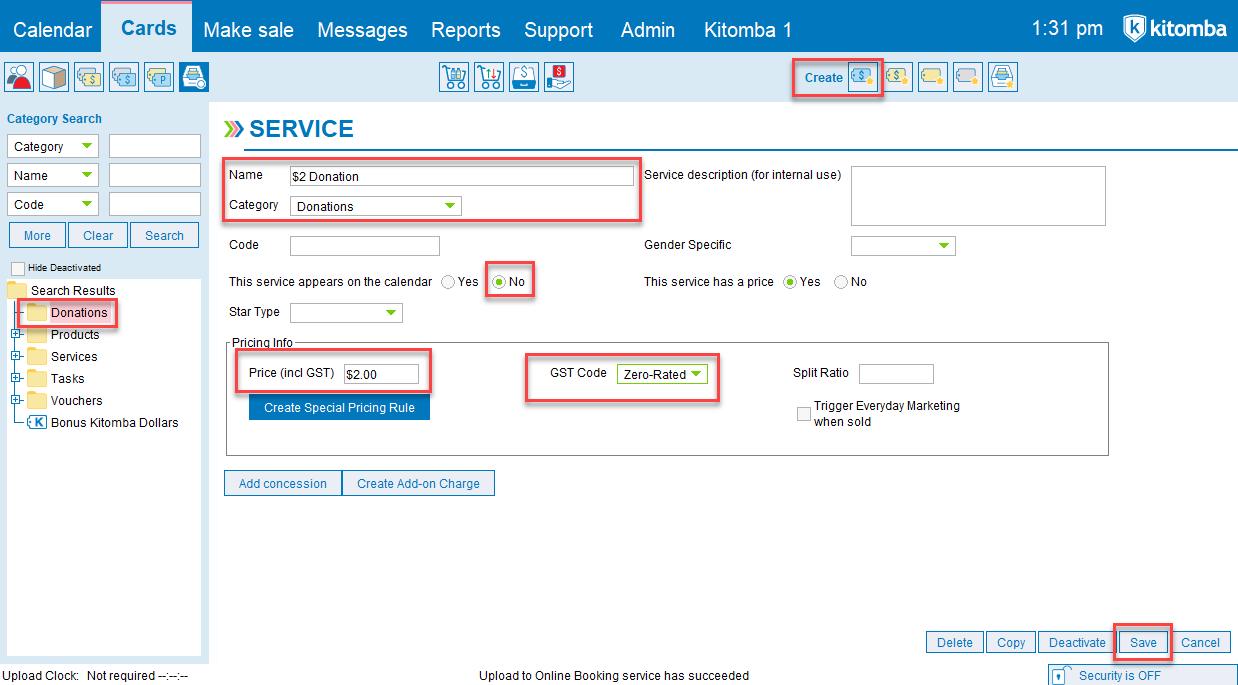 11. We suggest you repeat this process to create a couple of different donation values, i.e. $1, $5, and $10, that way, your client can choose from a couple of donation options.
Adding a donation to an invoice
1. If a client agrees to donate, simply add the new donation service to their invoice the same way you'd add any other service to the invoice before payment.
2. Once the donation has been added to the invoice you can make the sale as usual.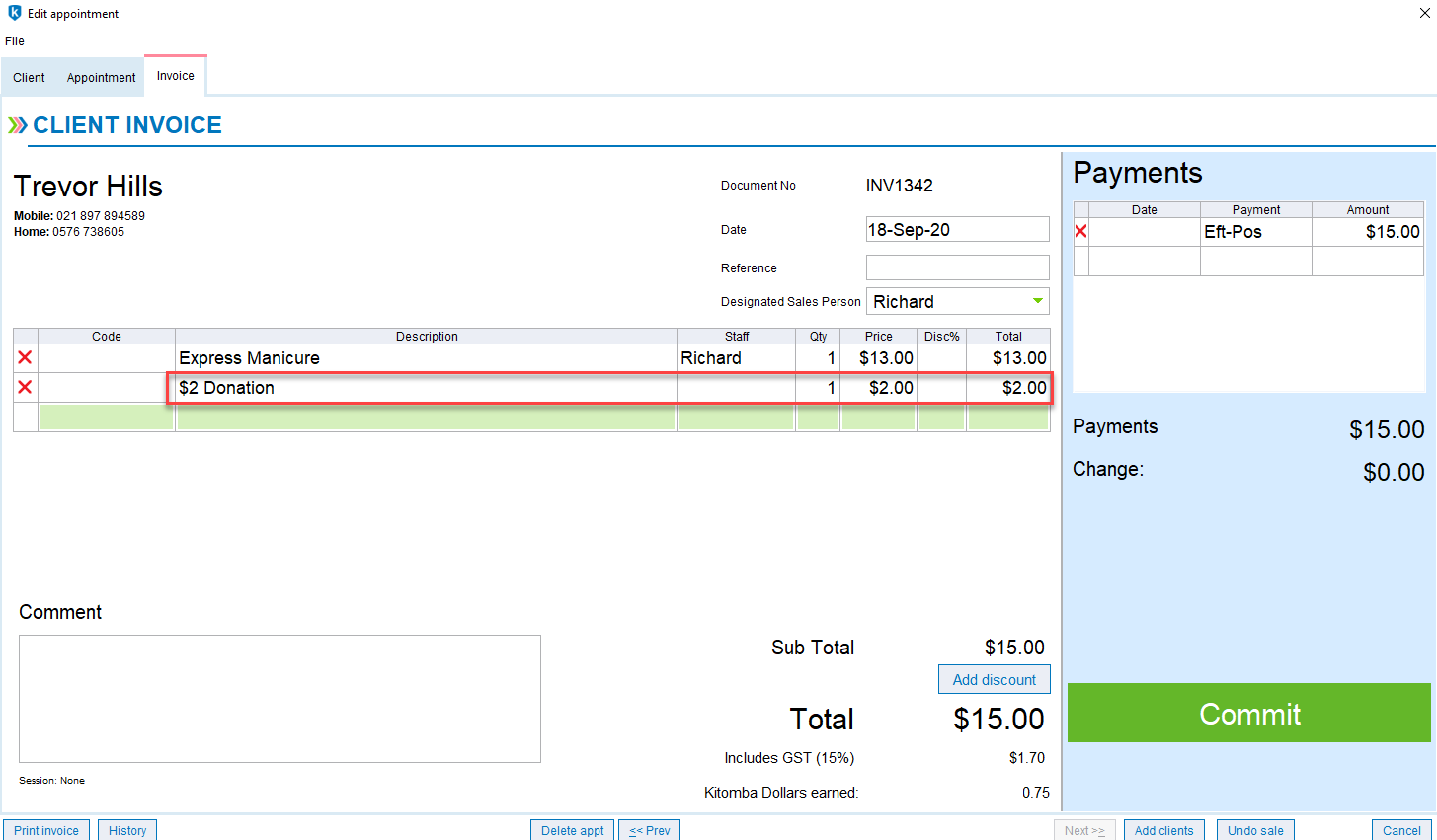 Reporting on the donations
You can report on how much your clients donated using the 'Sales analysis' report in Kitomba.
1. Open the Sales analysis report.
2. Select the timeframe you started to take donations.
3. Change the Category Selection to the donation category.
4. Select Execute.