After the appointment has finished and it's time to see your customer out, find their appointment on the calendar.
1. Right-click on the appointment and select Complete Sale from the menu that appears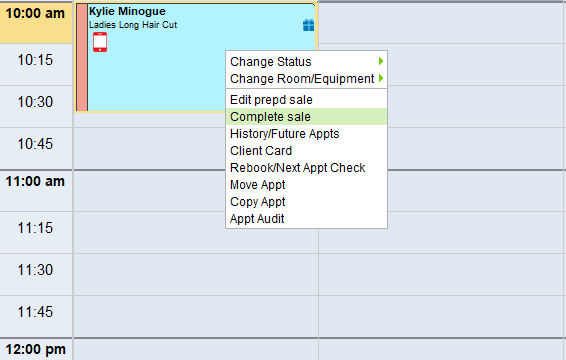 2. The Customer's Invoice screen will open. You will see any services listed. You can add retail items or change pricing here.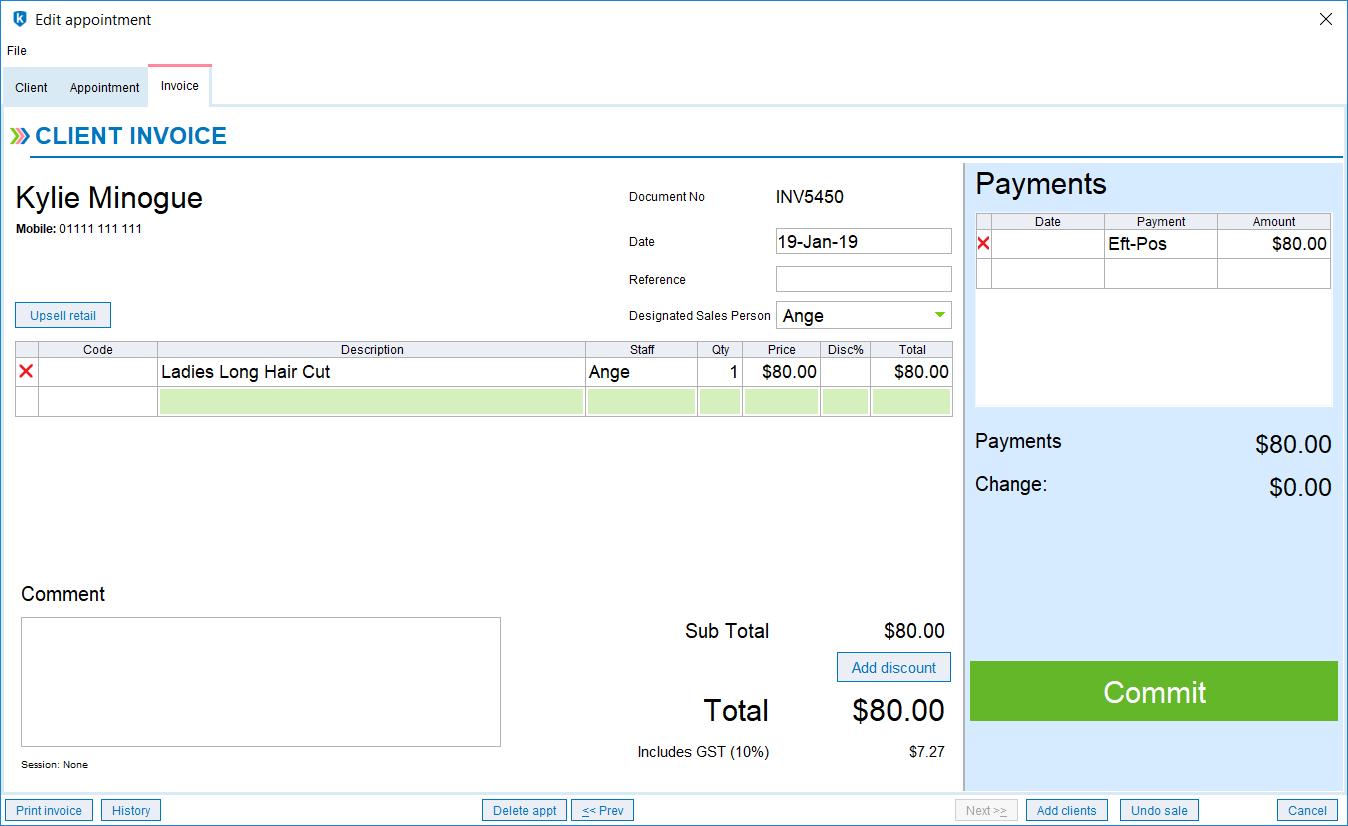 3. When the invoice is correct, click Commit
4. You have completed the sale.