You have two options for how your invoice screen appears. The invoice screen is also called the POS (Point of Sale) screen.
1. The recommended invoice screen has a large green Commit button so you can easily find it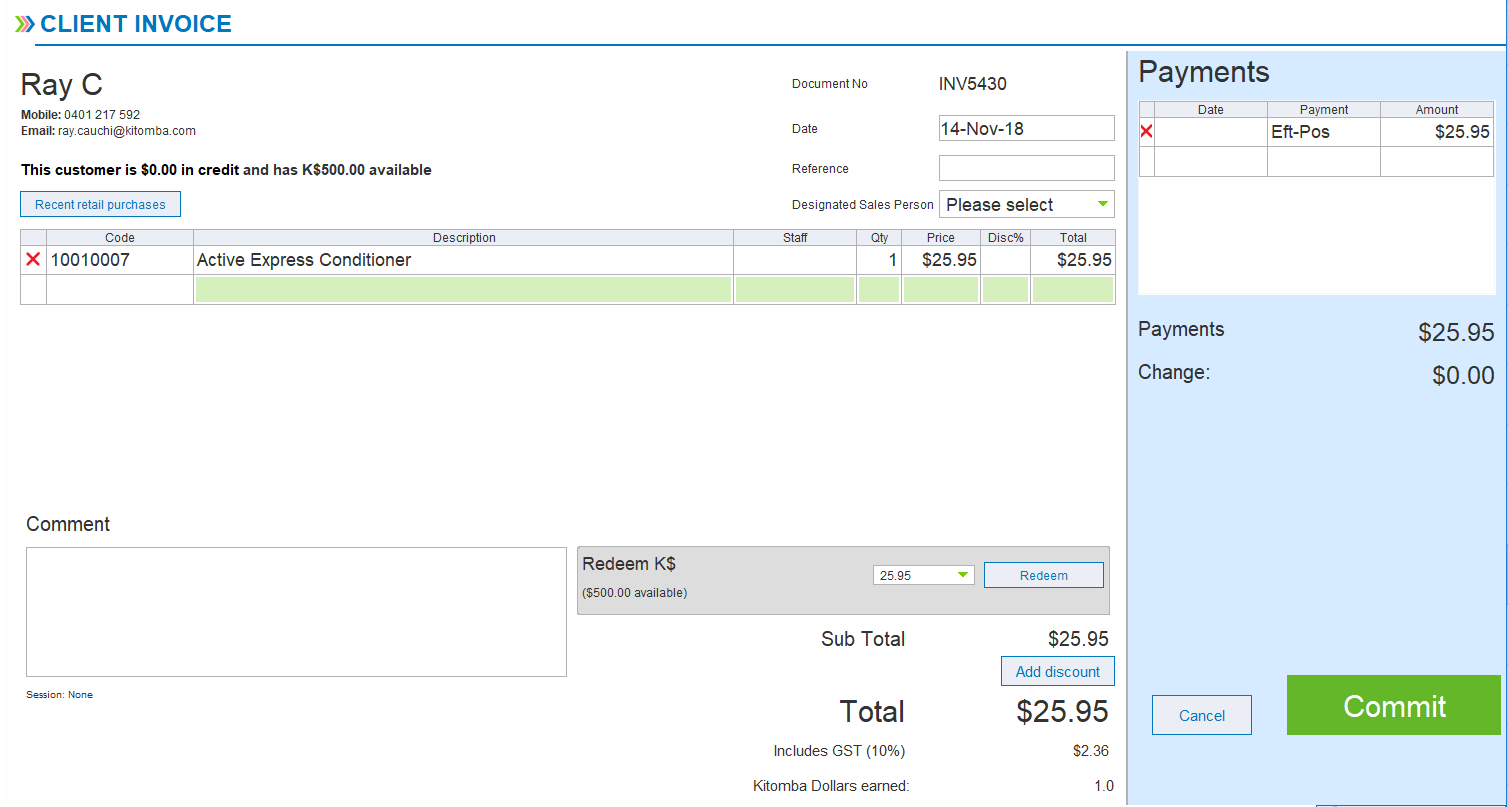 2. The traditional invoice screen has the Commit button at the bottom of the screen, similar to other screens in Kitomba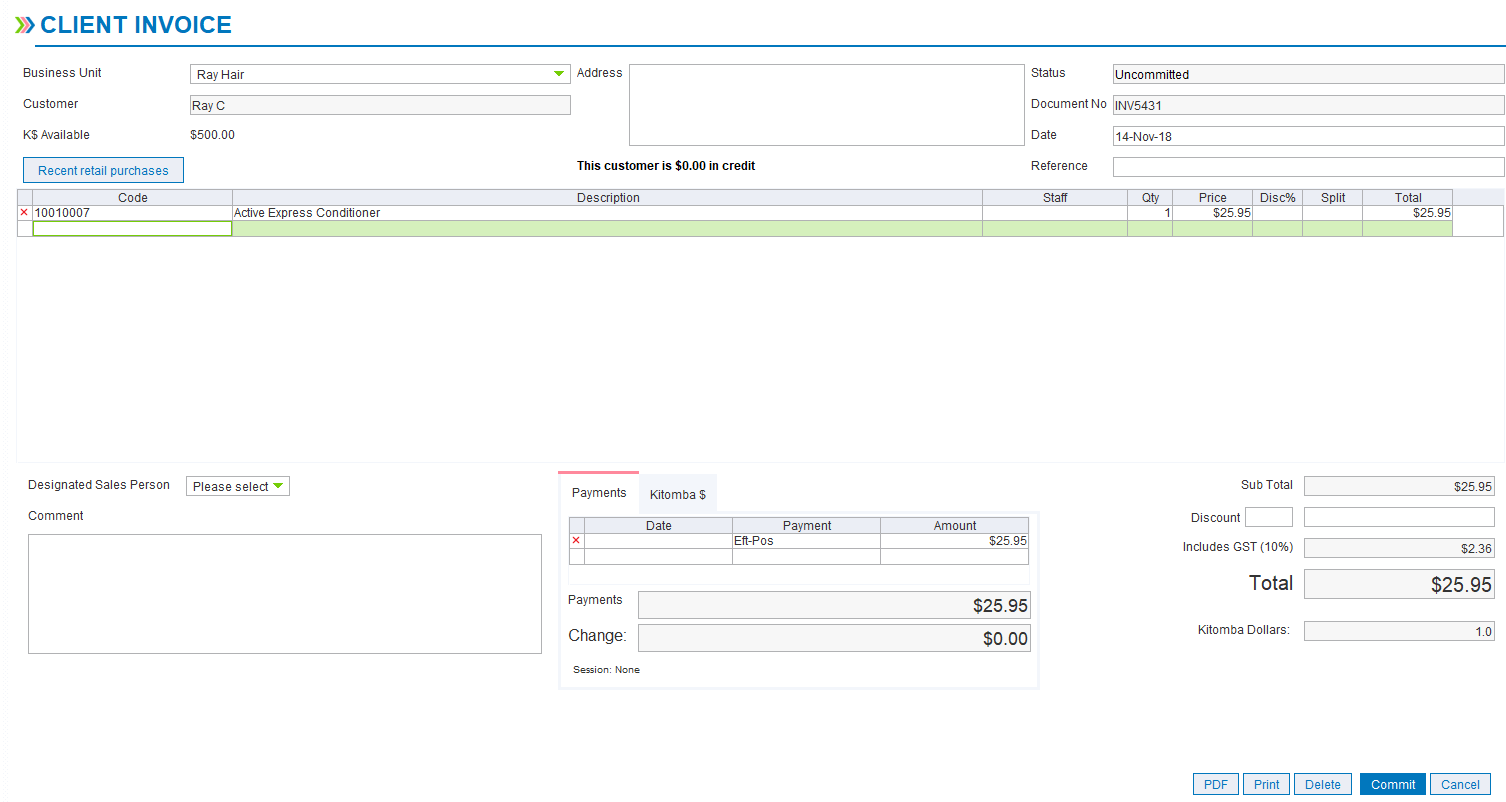 To choose and set your preferred option
1. Go to the Admin tab in Kitomba

2. Go to Preferences on the left hand side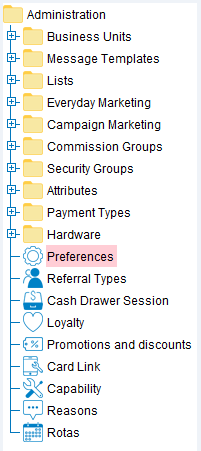 3. Once in Preferences, select the Invoicing tab.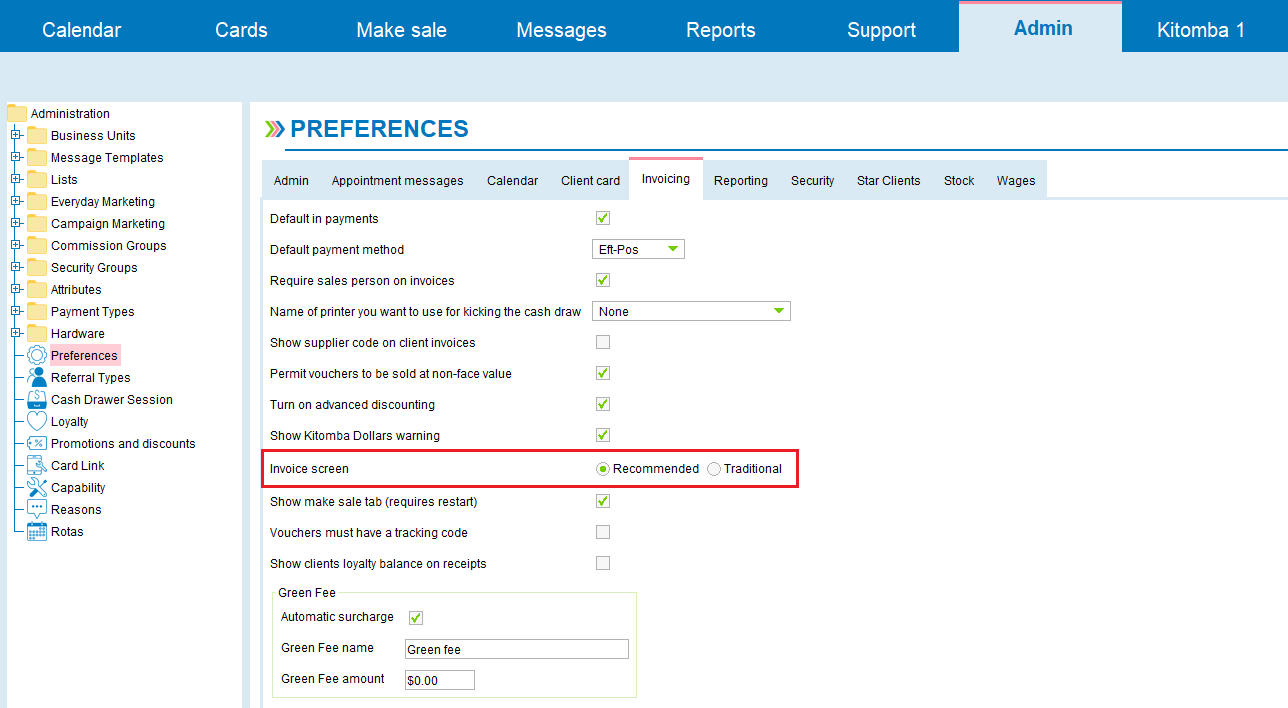 Choose whether you want the recommended or traditional screen
4. Click Save at the bottom of the screen. The invoice screen will now appear as per your preference.