From time to time you may have more than one client wanting to pay for their services or other purchases in the same invoice - when, for example:
a parent wants to pay for their haircut along with their child's, or


when one person wants to pay for two people's manicures.
1. Right click on the Client appointment and select Make Sale from the menu that appears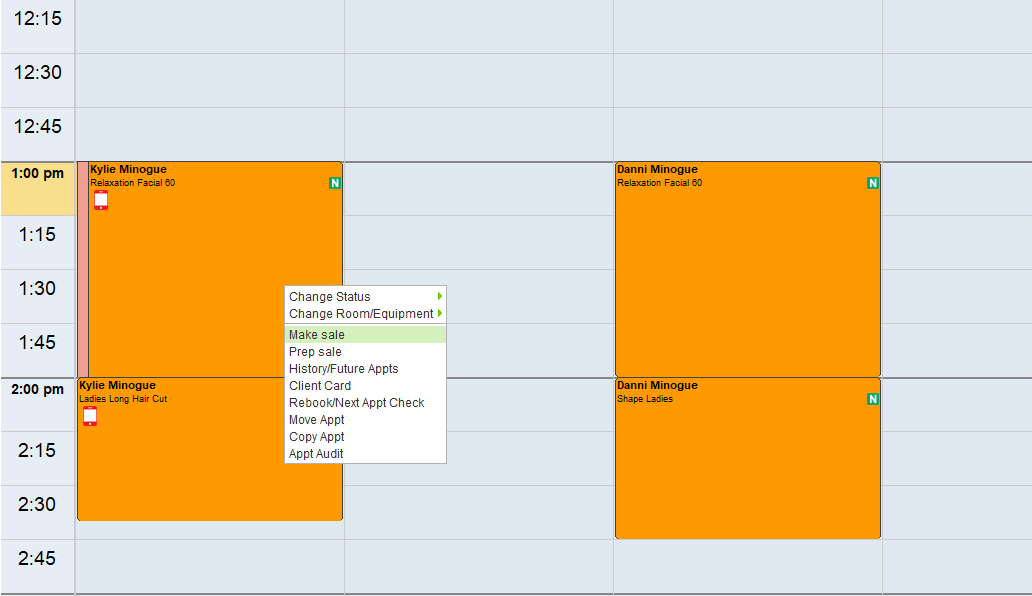 2. The Client Invoice screen will open. Click Add Clients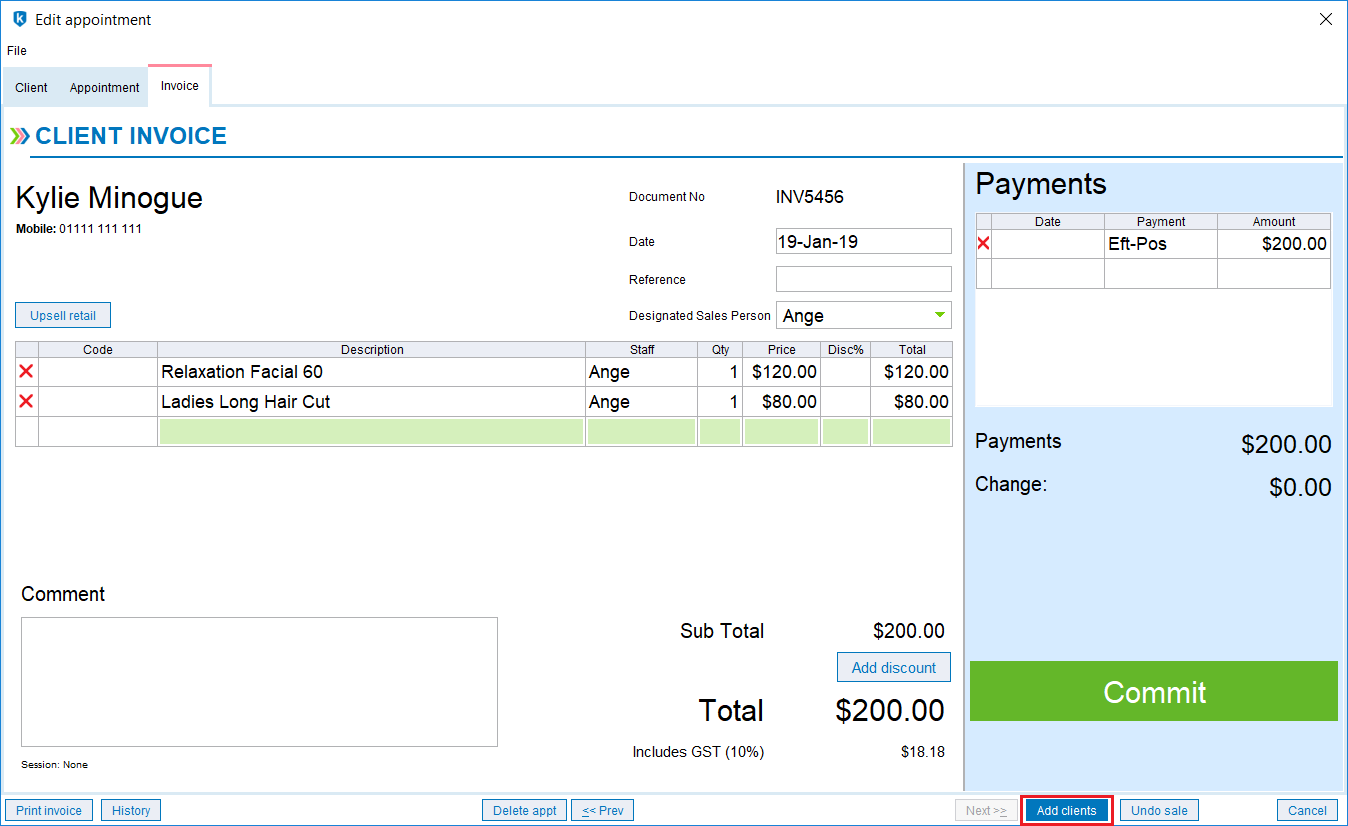 3. The Group Checkout window will open, with a list of other Clients booked for the same day.
Select the Client/s you wish to add to the invoice...
...then click Add Selected clients to bill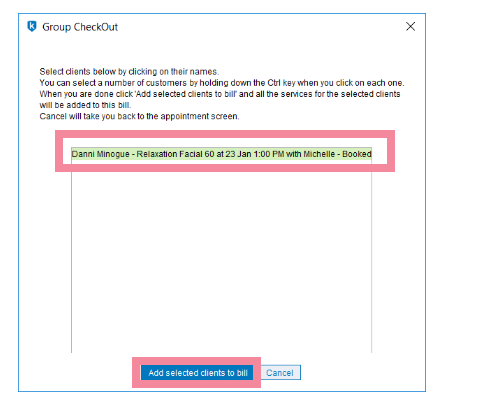 4. The invoice will now include the services for the other Client/s and will include a Comment to confirm this.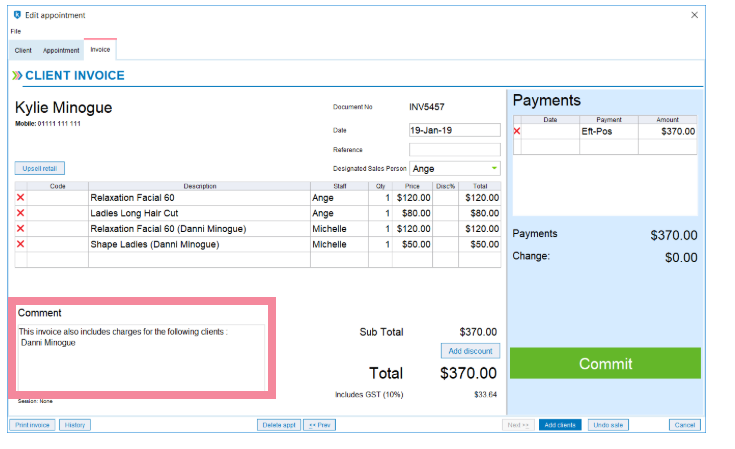 5. Continue processing the invoice as usual.