The Appointment value report shows the number of appointments, the average $ value total by appointment and the average lead time in days.

1. Go to the Reporting tab in Kitomba 1 and select the Appointment value report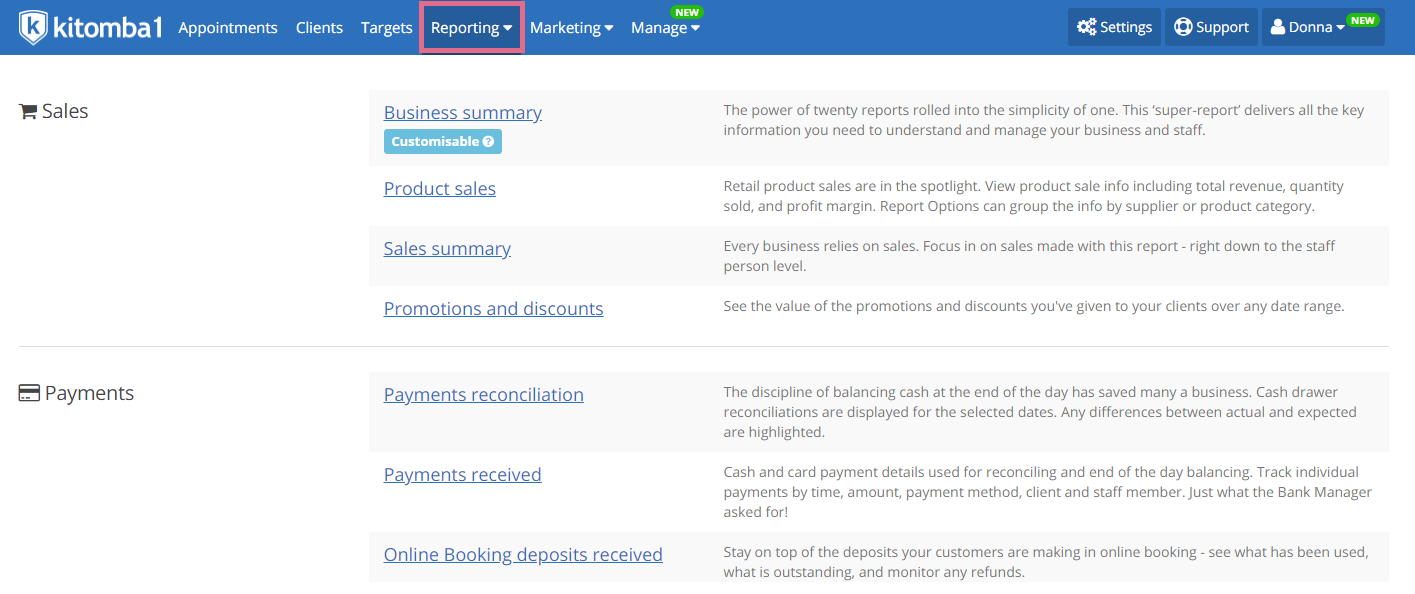 2. Select a date range that you want by selecting the drop arrow beside the date.
3. Enter in the dates you need using the calendar.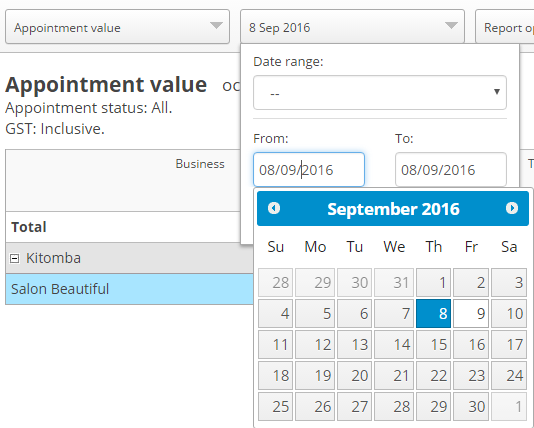 4. You can select appointments that occurred or were made in the selected date range using the report options tab.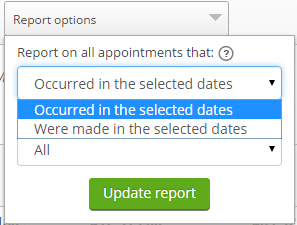 5. You can also select just the cancelled or no show appointments, you can exclude these or you can select all appointments.