Use this report to review your orders with a specific supplier. You can also verify whether an order has been placed. If you operate a multi-site business, this report can help you track whether your various locations are staying within their budgets. So, let's get started!
Create Supplier orders Report:
1. To access the reports page:
Go to the Kitomba 1 dashboard and select the

Reporting

tab.

From the drop-down menu select the

Reports

option.

2. Once you're on the reports page, scroll down to the Products section, then select the Supplier orders option.

3. To view your orders from each supplier:
Select the D

ate range

from the calendar.

Then click on the

Run report

button.

4. Click on the supplier's name to expand and view the orders.

5. Now you can see the order placement time, order number, and the View order button under this supplier's name.
Click on the

View Order

button to see the order details.

Then the order details window will pop up.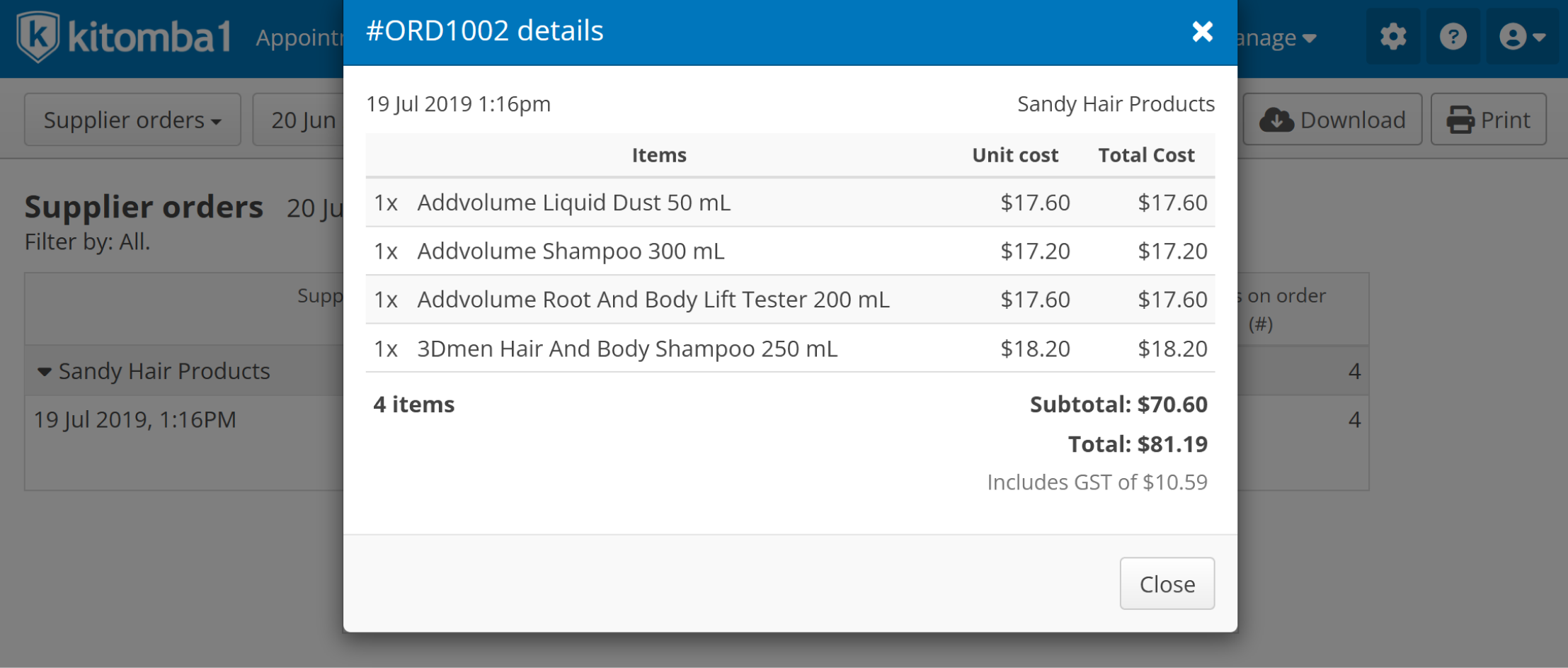 That's an overview of how to view supplier orders report in Kitomba 1. View our support guides to learn more, or get in touch with us.