The Concessions list report provides you with a list of clients who have outstanding concessions, those concessions that are expired and the number of remaining visits.
Create a Concessions list report
1. Log into Kitomba 1 and select Reporting from the top navigation bar. Then select Reports.

2. Select the Concessions list report from the list.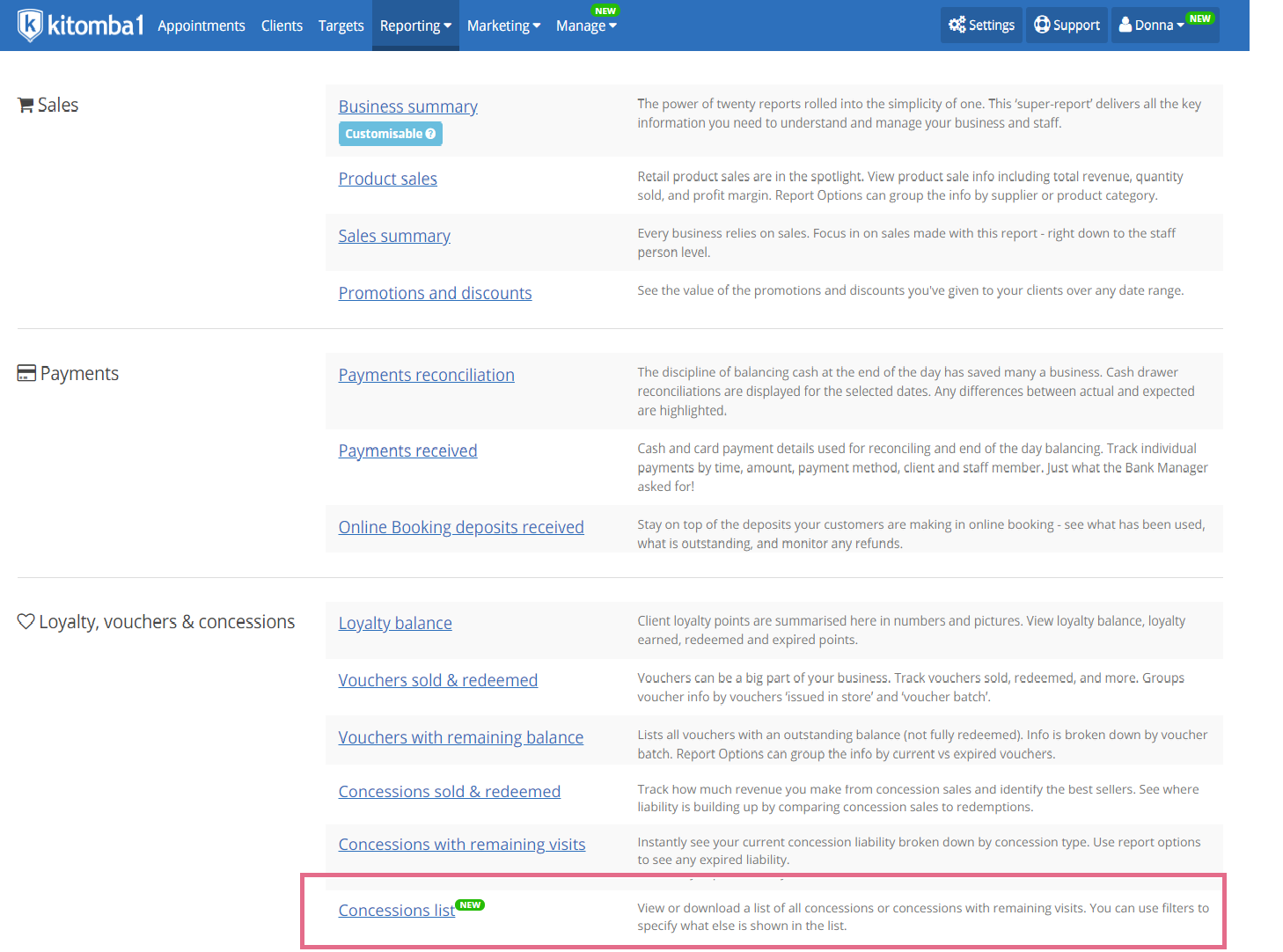 3. Choose to run this report using the Balance concession filter or the Expired Concession filter.

4. If you select the Balance concession filter, you must choose to filter the report by Concessions with remaining visits, or All concessions.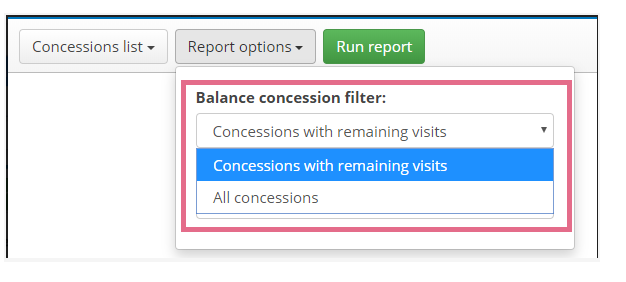 5. If you select the Expired concession filter, you must choose to filter the report by Non-expired only or by All time (this is all concessions that have expired).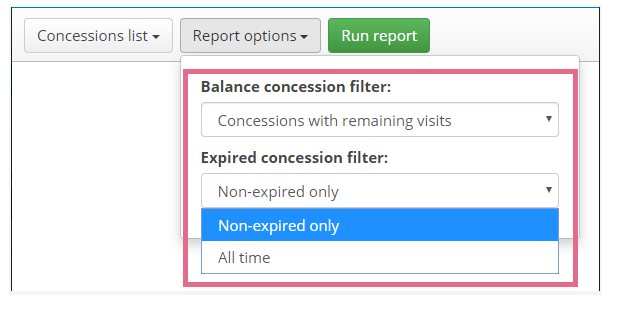 6. Select Run report.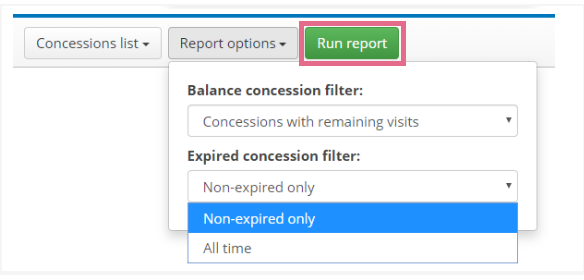 7. The report will show the total value, the remaining value and number of visits, the date it was purchased, the expiry date and where and who purchased the concessions for the criteria set and the date you run the report.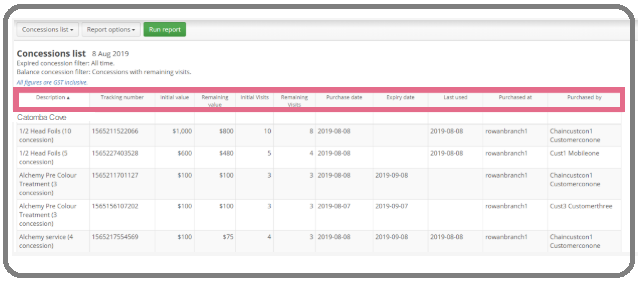 8. If you want to print this report or download to a CSV file that can be used in excel. To print select the Print button. To Download select the Download option.

10. The Download will provide a CSV file that you can then filter the columns as required.

Note: The report shows the first 500 clients details if there is more than this number a warning message will show and you will need to download this to view.

<<end>>