Setting up your payment types in the Kitomba Admin tab means they will be available to use in your invoices. 
1. Go to the Admin tab. 


2. Select the Payment Types option on the left. You will be able to see payment types already available.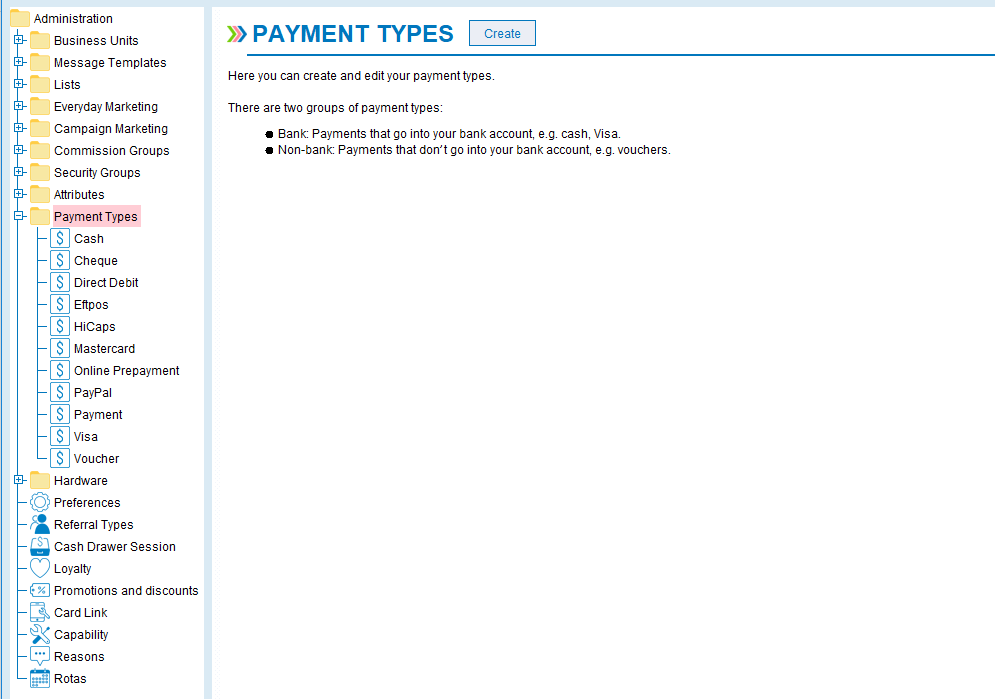 Create new payment type
1. To create a new payment type select the Create button on the top right. 

You will see this pop up box. This is where you will create your new payment types.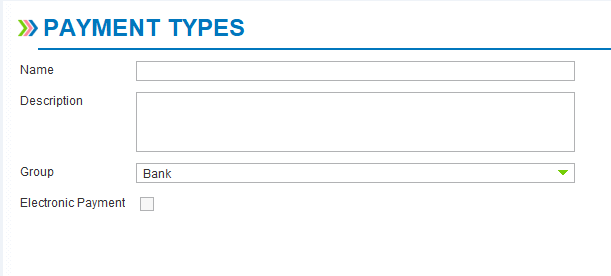 2. Enter in the name of the payment type e.g. Visa.  You can add in a description if you require. 

3. Select the payment group from the Group drop down list. 
There are two payment groups:
Bank payments are those you expect to go into your bank account (ie Cash, Cheque, Visa).
Non-Bank payments are those you would not put into your account. (ie Voucher, Bartercard). 

4. If this is an Electronic payment (allows link to Cardlink) tick the box and if you Allow cash out as part of an electronic transaction check this box.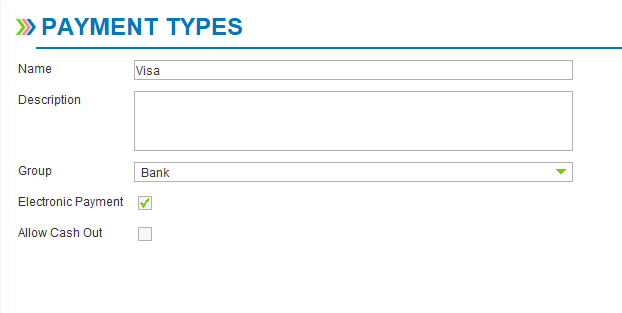 5. Select Save.  This option will now be available to use in invoices 
 Note: If you're connected to Xero this payment type will be available to link to a Xero account (available in Kitomba One < Xero settings). For more information about Kitomba's Xero integration visit the support guides.