You can add Retail products to your Appointment Invoices.  To do this:
1. Open the invoice using the Make sale options. 

2. The Client Invoice window will pop up.
It will contain pre-loaded information about the Client and their appointment services.

3. To add a Retail item select the next available (empty) line and either
Scan the item with your barcode scanner, or 


Use the Description field to search by Product Name.



Type in the first few letters of the name of the Product you are looking for.


A selection list will appear.


You can keep typing (to shrink the list and target your Product) or you can select from the list at anytime.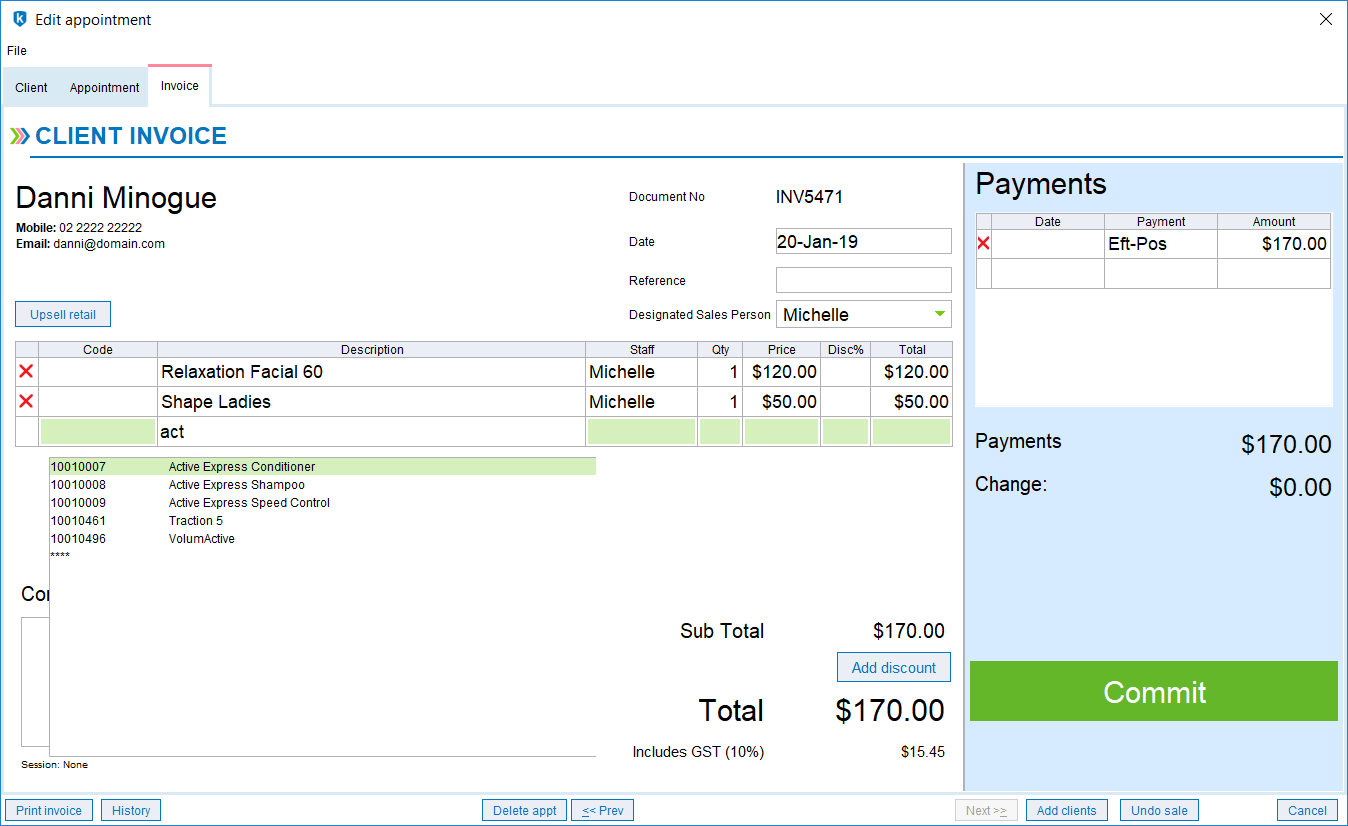 4. Select the sales person in the Staff column.

5. Select your Payment method. 

6. Click Commit.
You have now completed the sale!