It is easy to locate an existing Client in Kitomba.
1. Click on the Cards tab in Kitomba, and then click on the Manage Clients button.

This will explain the things you can do using the icons on the right of the screen.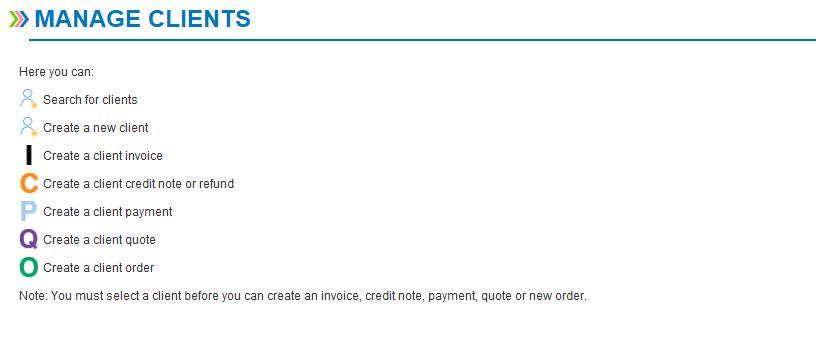 2. You will find the Client Search in the top left of the screen. From here you can perform a default Client search by: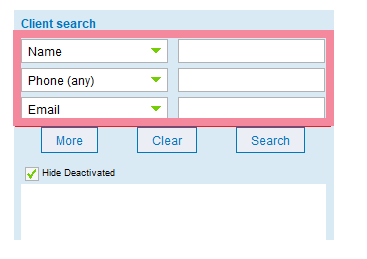 NOTE: You can drop each of the 3 drop-lists down to change what you are using each field to search for if you need to.
3. Start typing your Client's First or Last Name and click Search - a list of Clients matching your search text will appear in the Search Results below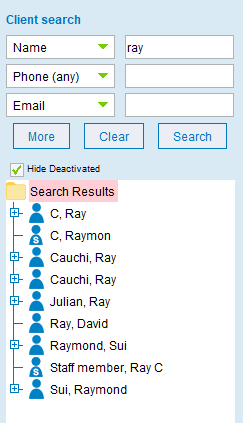 4. Select the Client name from the Search Results and their details will display on the right hand side.