Making new appointments is simple. It starts with the calendar.
The calendar is automatically set to team view where you can see the team calendar for the day. You can switch to the single staff view, to see the complete week for one team member.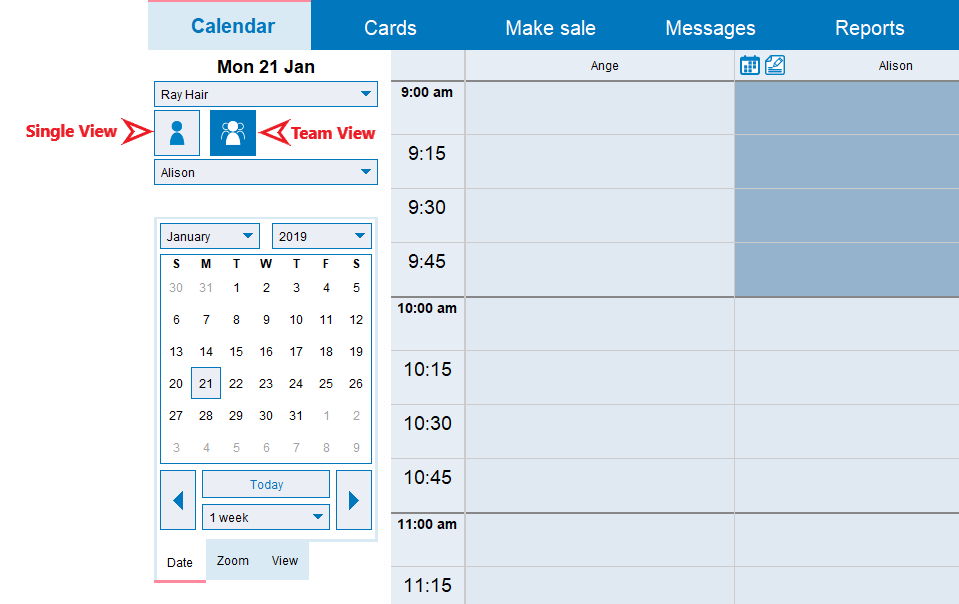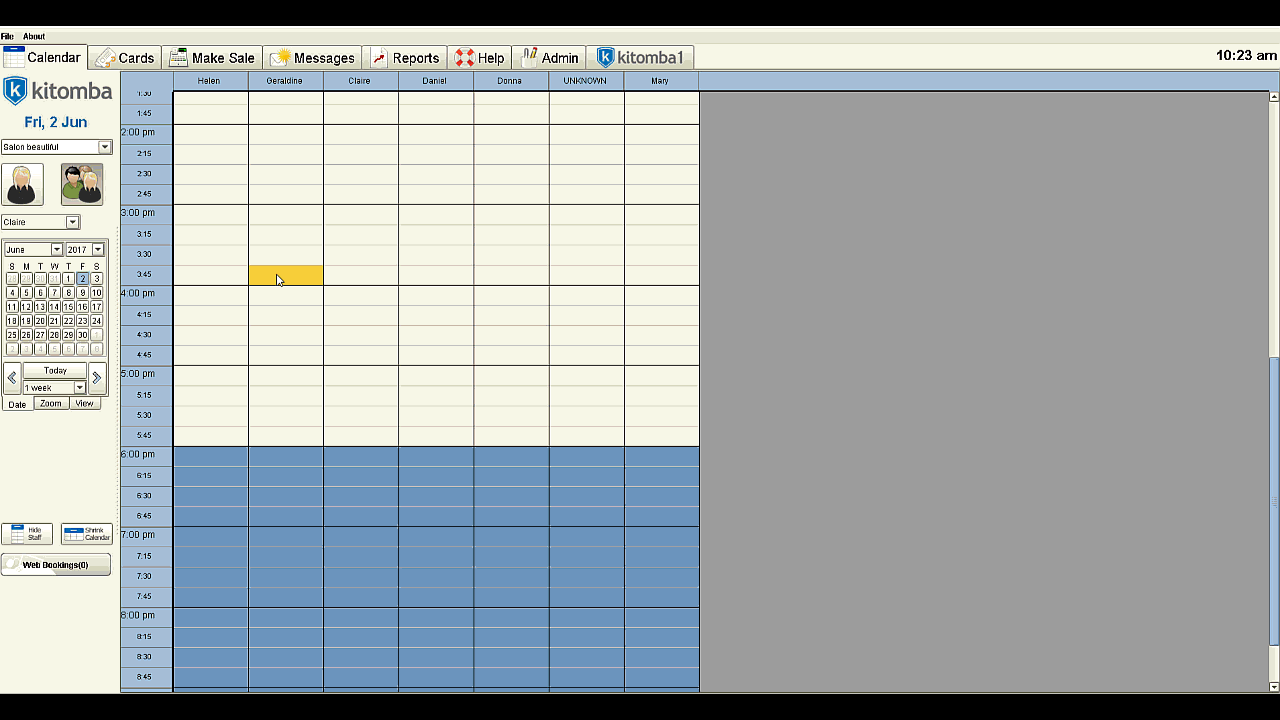 To create an appointment locate the date, time and staff person on the calendar
Double click in the time slot that you want the appointment to start. For example, 3pm.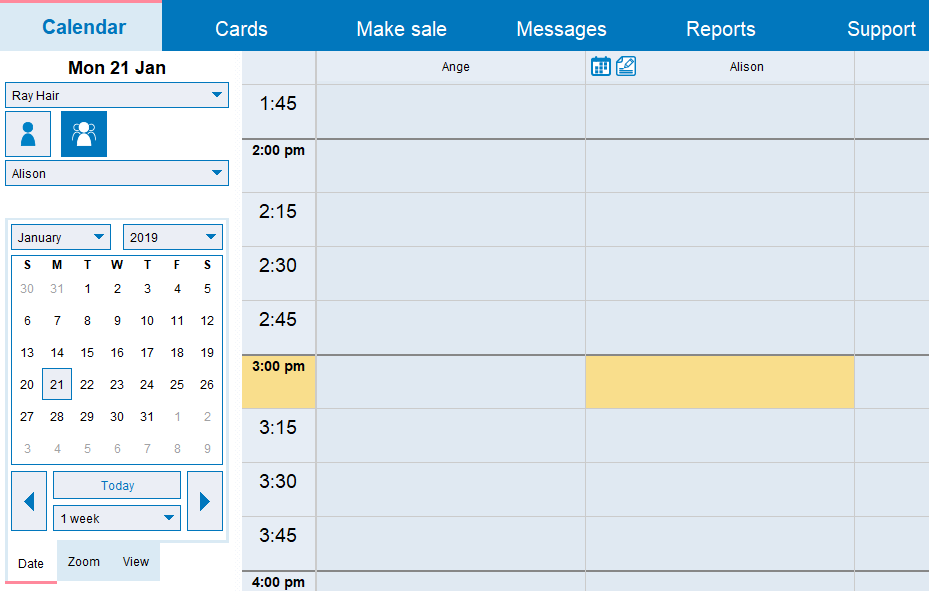 The Edit Appointment window will open.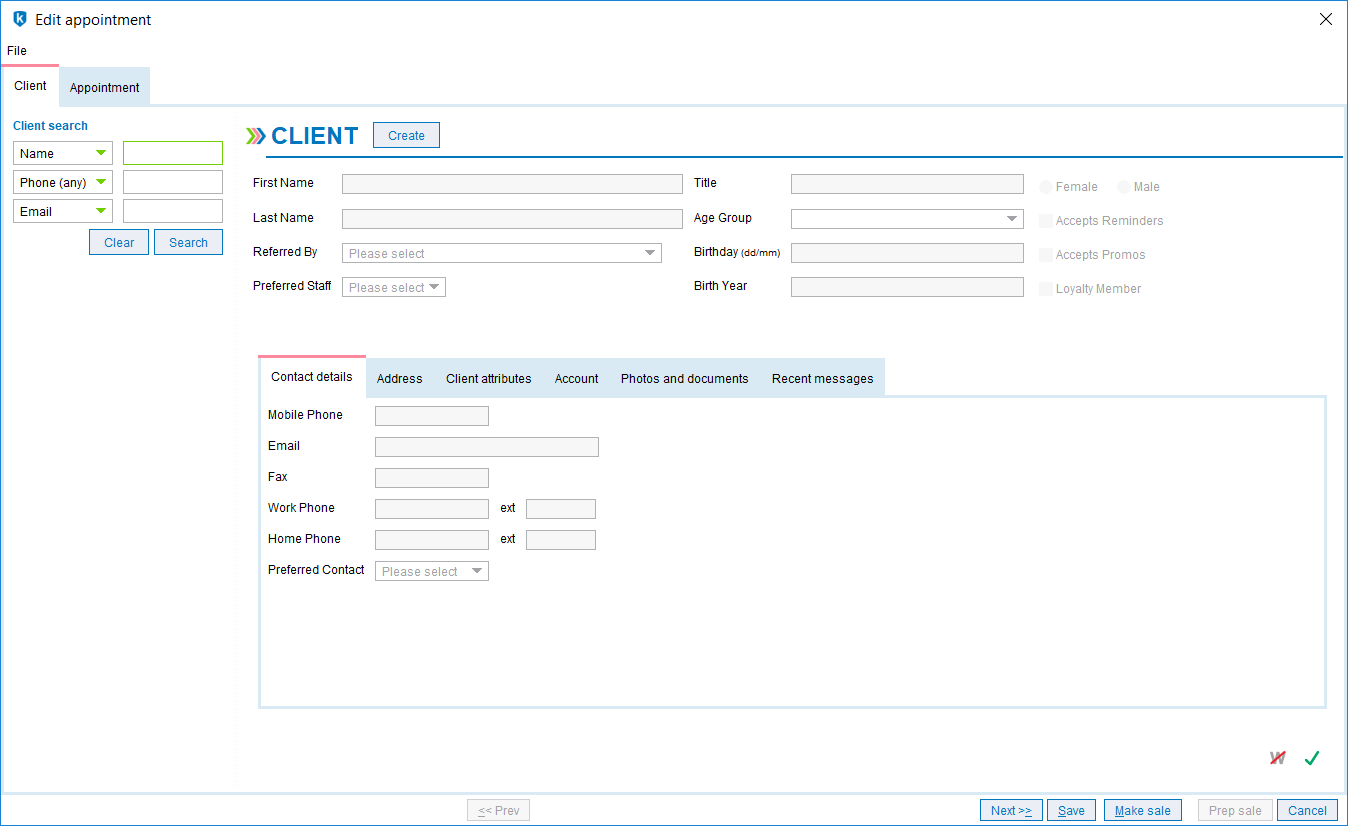 If you are making an appointment for an existing customer, search for them in the Customer Search field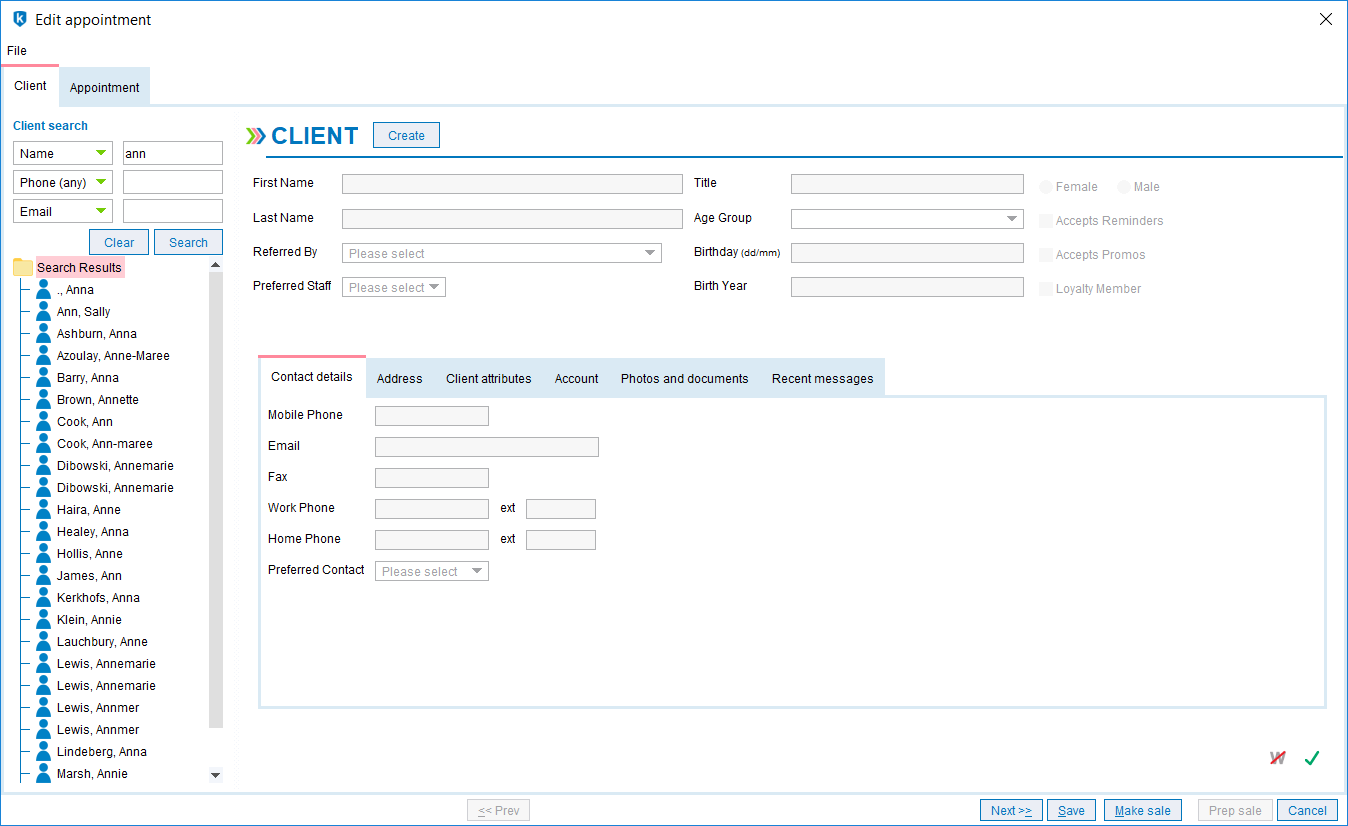 If you are making an appointment for a new customer, click Create to create a new customer card first.

Choose the services for your appointment from the Appointment Services screen and click the green tick box to confirm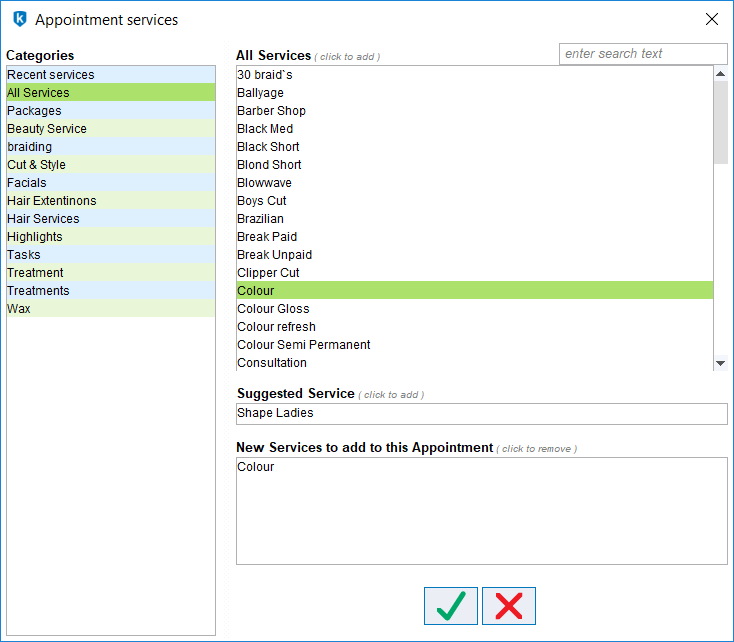 The services will show in the Edit Appointment screen.
Click Save to finish creating the appointment