Replace appointment cards by instantly sending appointment details to your clients via text or email which they can add to their calendar. 
Send appointment details using Kitomba
1. Click on the appointment to open the quick view. 
2. Select the Send appt details button.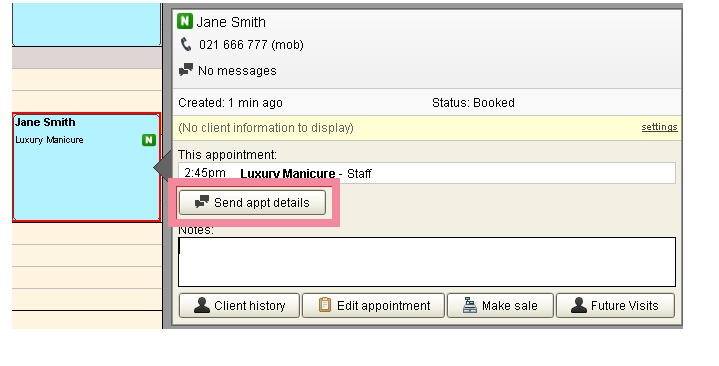 3. An icon will show on the appointment to confirm that the message was sent.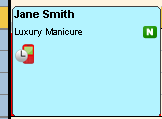 Note: Kitomba will determine the best way to send the message to each customer based on their preferred contact. If this is not filled in it will default to the business settings. 
You can see when the appointment was sent in the Msg tab in the Appointment. 

Note: Kitomba 1 will show confirmation once the appointment details are sent in the left hand panel.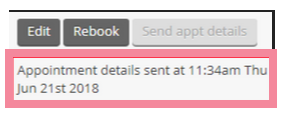 Your clients can add appointment details
Preferred Contact
1. Your clients will receive a text or email depending on their preferred contact method.
If that's not set, your businesses preference in Kitomba will determine how it's sent. If you use this feature in Kitomba 1, your client will be sent an email.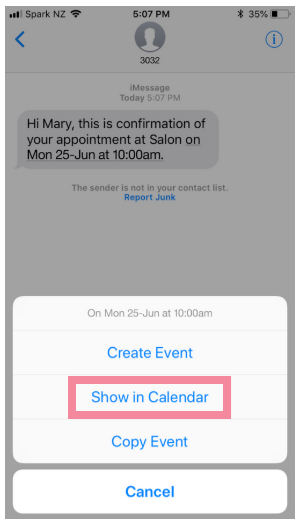 Add to calendar 
When your client receives appointment details via email it'll automatically add to their calendar. If they receive them via text they can choose to add it to their calendar.

If their appointment is edited or deleted their calendar will automatically update!
Important! If you'd like the appointment in your clients calendar to mention your business name, update the subject line of the send appointment details message template i.e. '<<business name>> appointment details'. To do this visit the Admin tab in Kitomba.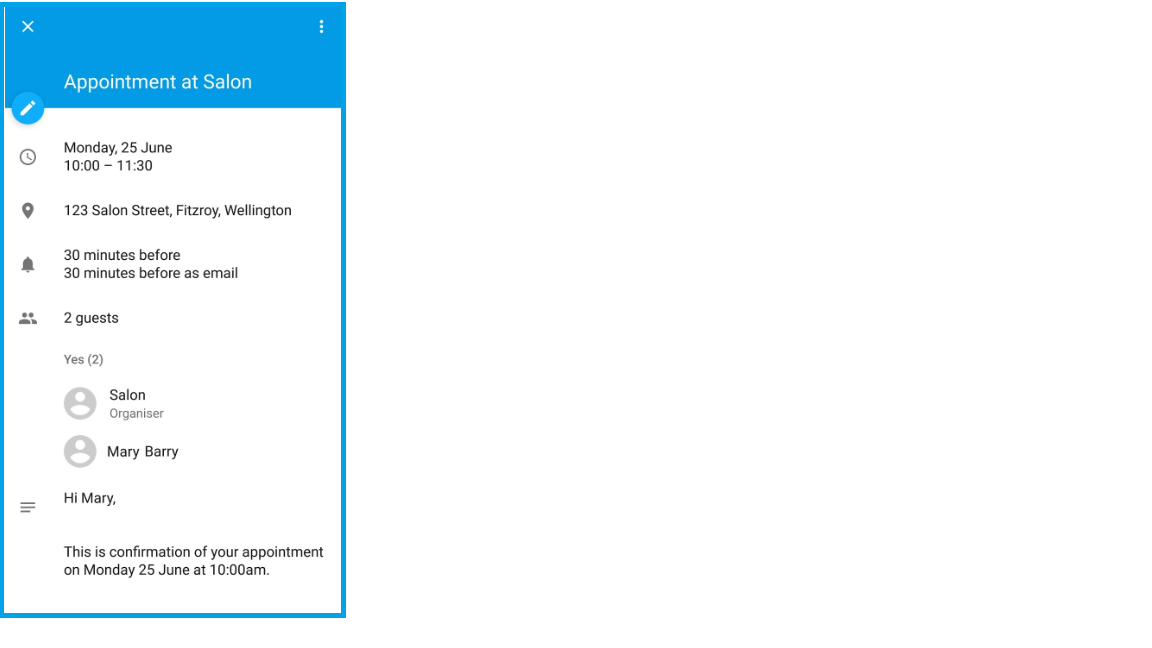 Changing the appointment
If you change the appointment day/time where an email was sent you will be prompted to resend the message. 
1. Select Yes, send appt details button.

The details of the new day/time will be sent to your client. You will be able to see the day/time this was resent in the Msg tab in the appointment. 

Note: You will not be reminded to resend if the original message was a text message.  To resend a text message use the Send appt details button in quick view. 
Send Appointment details using Kitomba 1
1. Select the appointment in Kitomba 1.
2. Select the Send appt details button in the left hand panel. This will send the client an email.