You can easily rebook a customer when you commit their invoice
When you select Commit a pop up box will appear and ask if you want to rebook this customer.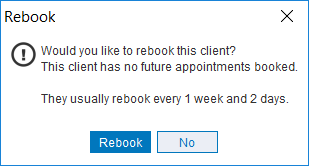 Select the Rebook button. 
The cursor will now have a RB flag next to it. 
You can now select the date they wish to rebook from the calendar. Select the time in the Appointment book and double click. This will show the details for the current appointment and you can add or remove details as required.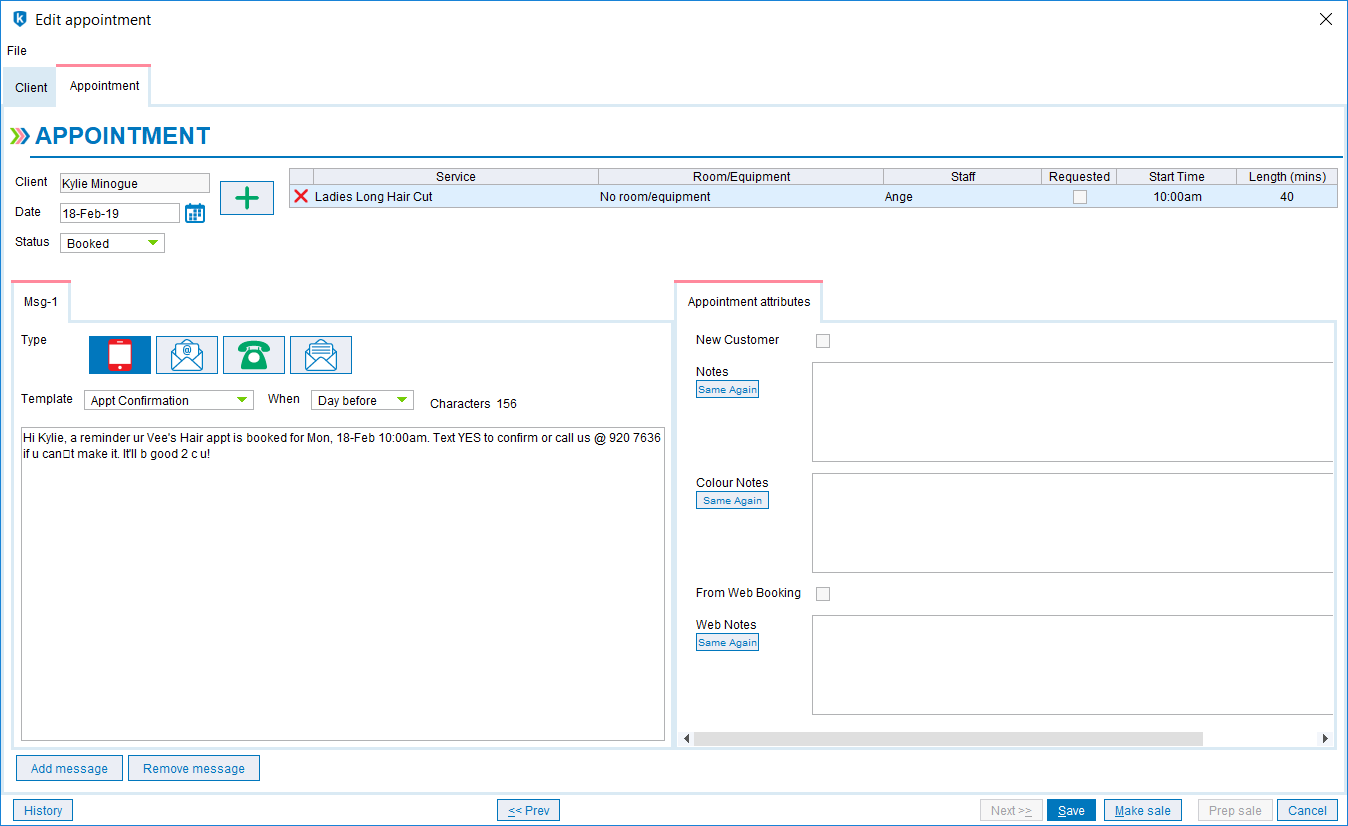 Select Save.